Disco Themed Wedding Invitations – These awesome disco theme wedding invites were for a disco loving couple from Guernsey. The Bride to be contacted me with a very clear idea of what she wanted for her wedding invitations. She wanted the wedding invites to be in the same kind of theme as Studio 54, New Yorks most famous disco club from the 80's.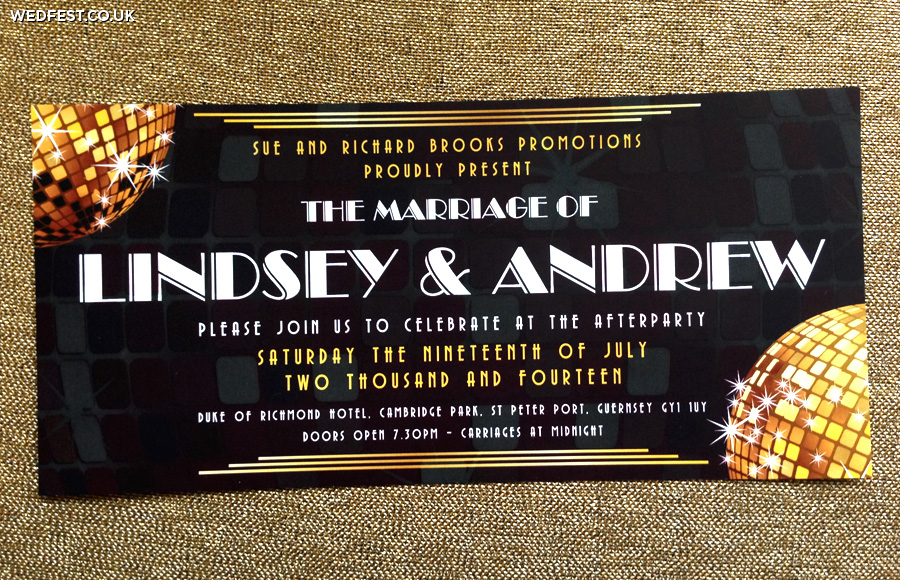 I looked at lots of the Studio 54 design work and advertising from back in the day to get some inspiration for the invitation designs. The other request from the bride was that colours follow the theme of black, white and gold and of course lots of disco balls, as after all disco balls is what makes discos!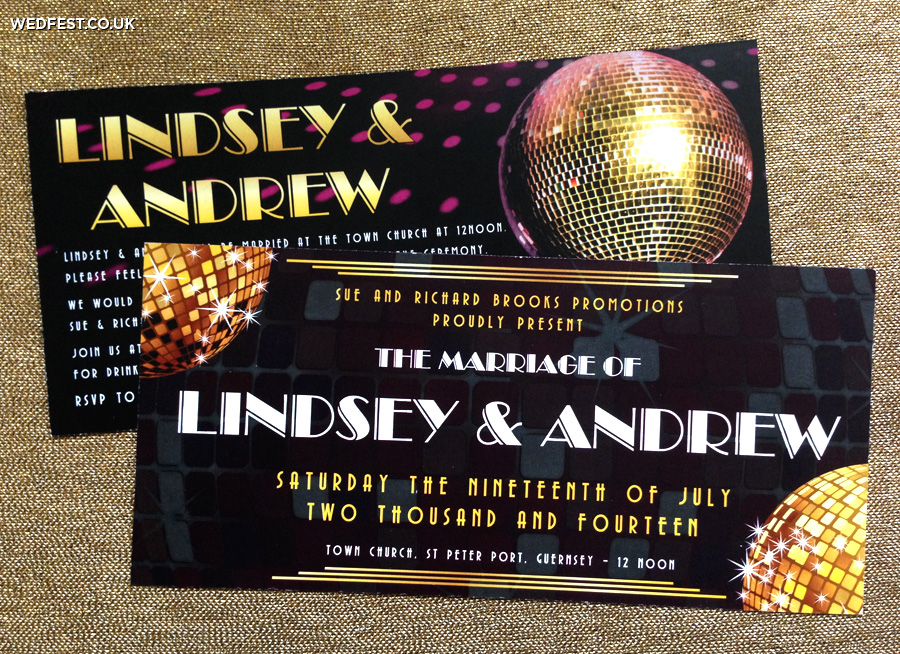 I was also looking at the promotional posters for The Great Gatsby which was released again last year and tried to draw some inspiration from the Art Nouveau / Art Deco elements that they used in their designs. The front of the invite is framed by 2 large super sparkling Gold Disco Balls and the back of the invitation again features the image of a large golden disco ball reflecting pink shades of colour.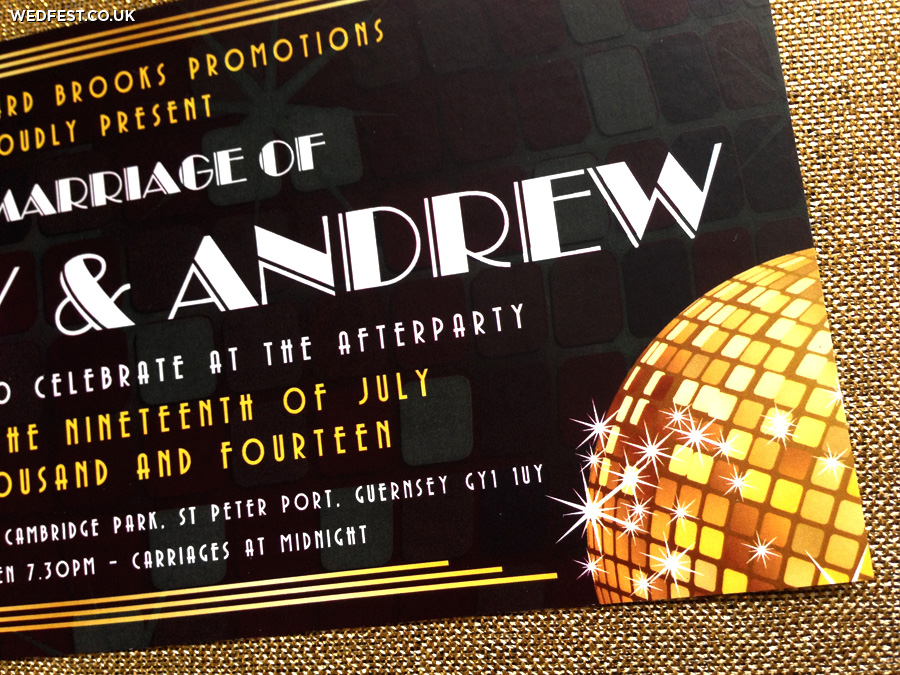 If you are looking for some disco themed wedding stationery or like the look of these disco themed wedding invitations or any of the designs on this website, please click here to get in touch and see how I can add some disco magic into your wedding day celebrations.
Comments
comments