Theatre Themed Wedding Seating Plan
This Musical Theatre themed wedding table and seating plan design was for a Civil Partnership just before Christmas for a couple called Karl & David. I had previously designed the Civil Partnership Invitations earlier in the year when David had contacted me looking invites in the style of classic books wedding invitations. We followed up the classic books wedding invitations by also using this theme for the order of service cards for the day of the civil partnership. For the reception the couple didn't want to follow this same theme but instead wanted to incorporate the idea of The Theatre and in particular their favourite West End Musicals. I came up with the idea of the foyer to the theatre displaying the names of the couple and the date of the wedding and then for the tables I wanted somehow to use the idea of a theatre marquee so I put each of the Musical Posters into these as if they were on display inside or outside the Theatre. Each Table was named after one of their favourite west end musicals and for the table centre cards I printed the posters up to match the table plan.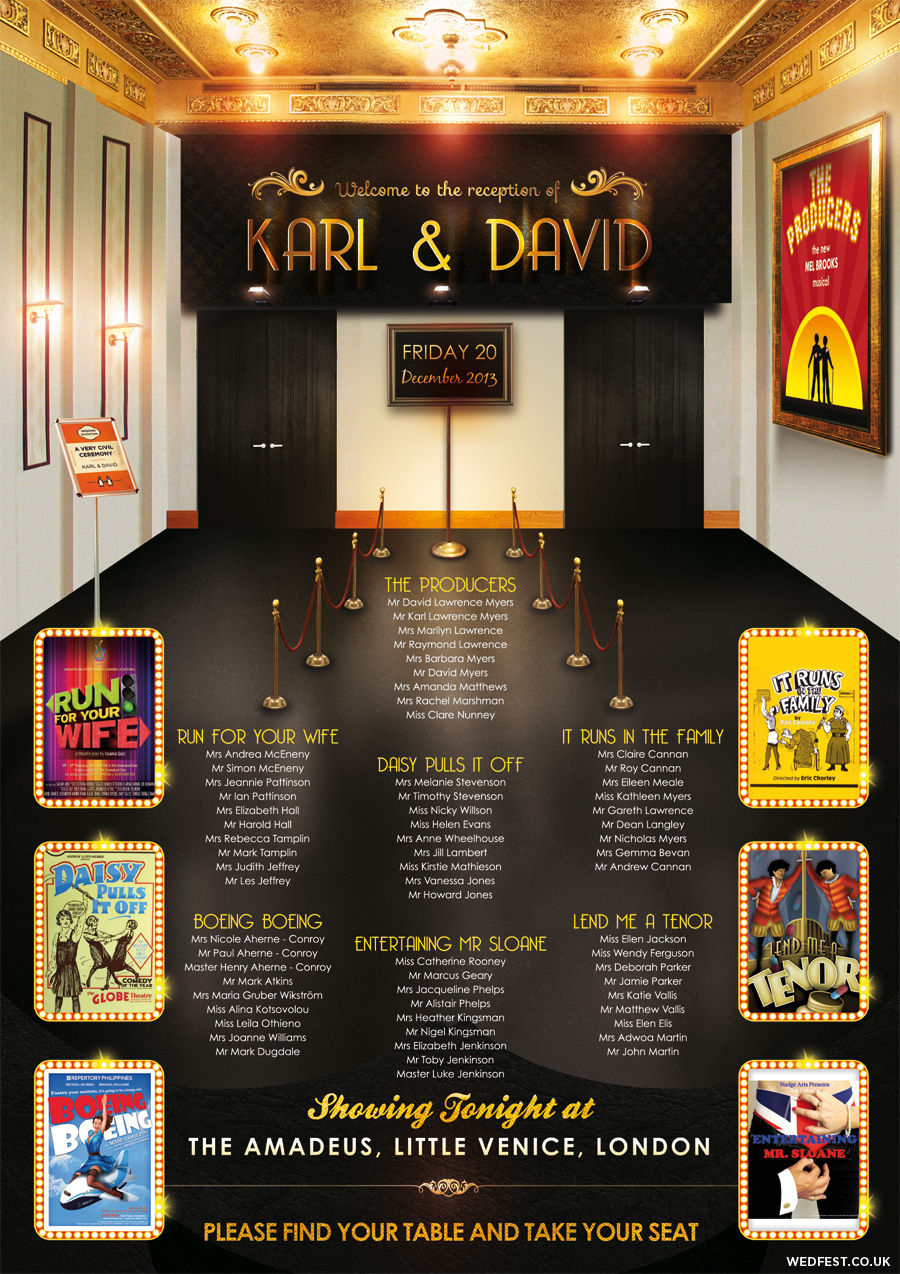 If you are interested in a Theatre Themed Wedding Seating Plan or just wedding table plans in general please click here to get in touch.
Comments
comments