DEANFEST Festival Themed Wedding – This set of festival themed wedding stationery was created for a couple called Jon & Katie who got married last weekend. They wanted to call their wedding DEANFEST after their married surname. Katie got in touch last year looking for me to create festival themed wedding invitations which I made in the style of festival tickets.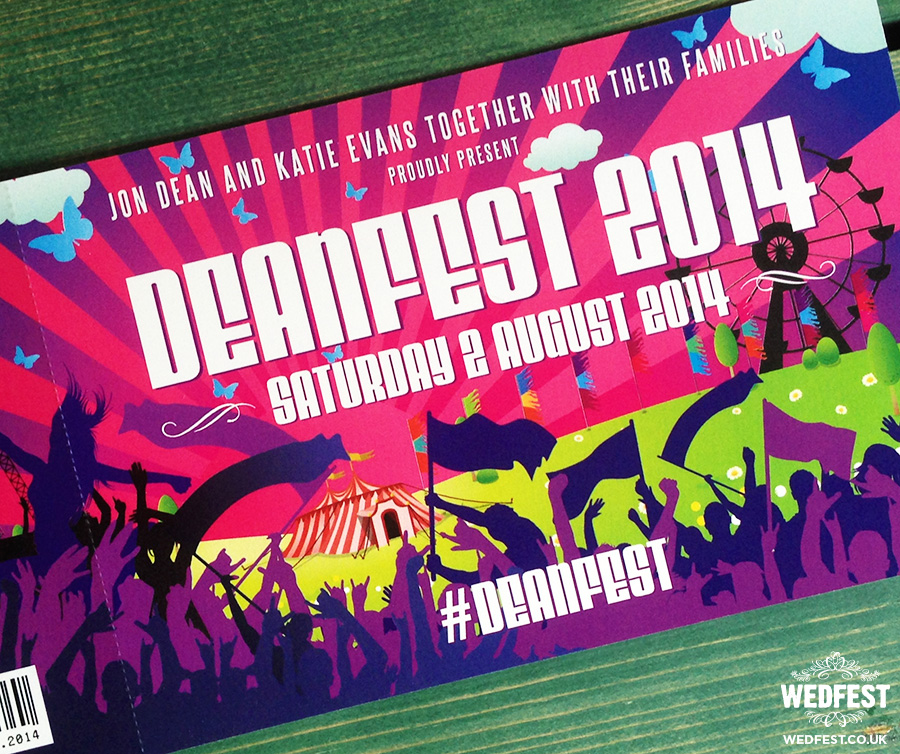 The invitation design featured a band playing on a stage with a festival crowd dancing and partying in front of them. In the background there is imagery of fields and hills with a festival marquee tent and big wheel which can usually be seen at music festivals. At the very bottom of the invite and all throughout the wedding stationery they had the hashtag #DEANFEST which the couple encouraged their wedding guests to use when on social media so they could find their photos, tweets etc on Instagram, Facebook and Twitter.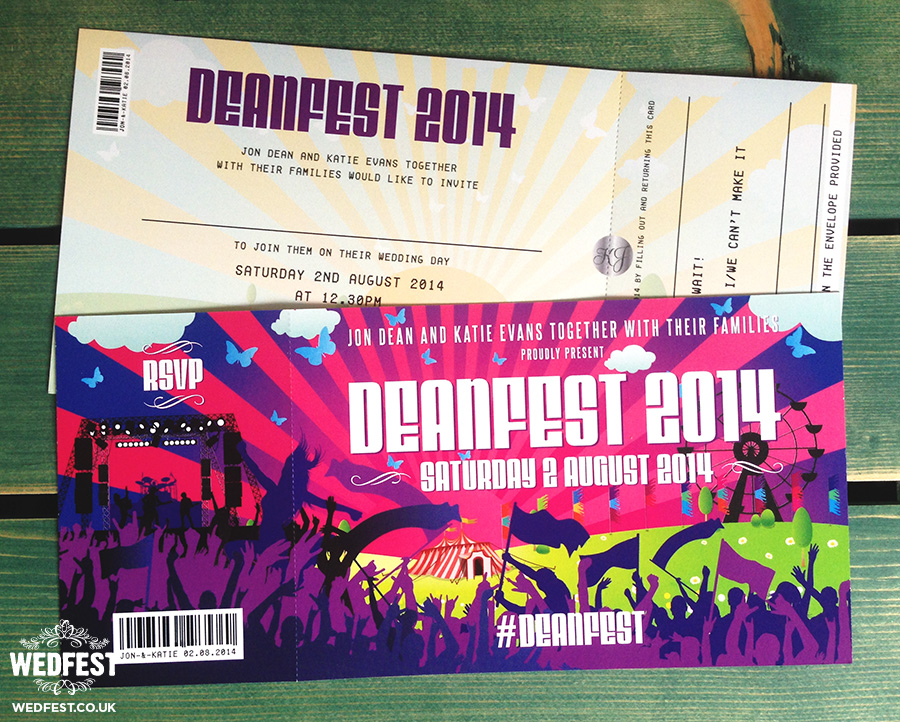 For the day of the wedding I designed the couple this beautiful festival themed wedding table plan. For the table plan I took some of the elements of the wedding invitation design and added some other elements usually associated with music festivals such as flowers, wellington boots with flowers growing out of them, an acoustic guitar and some other small details like bunting, butterflies etc. They wanted each of their wedding tables to be named after their favourite albums such as Oasis, Arctic Monkeys, Robbie Williams etc. and each table had the artwork of that album cover to identify it. At the top of the table plan was the large DEANFEST 2014 logo and a welcome note to the wedding guests.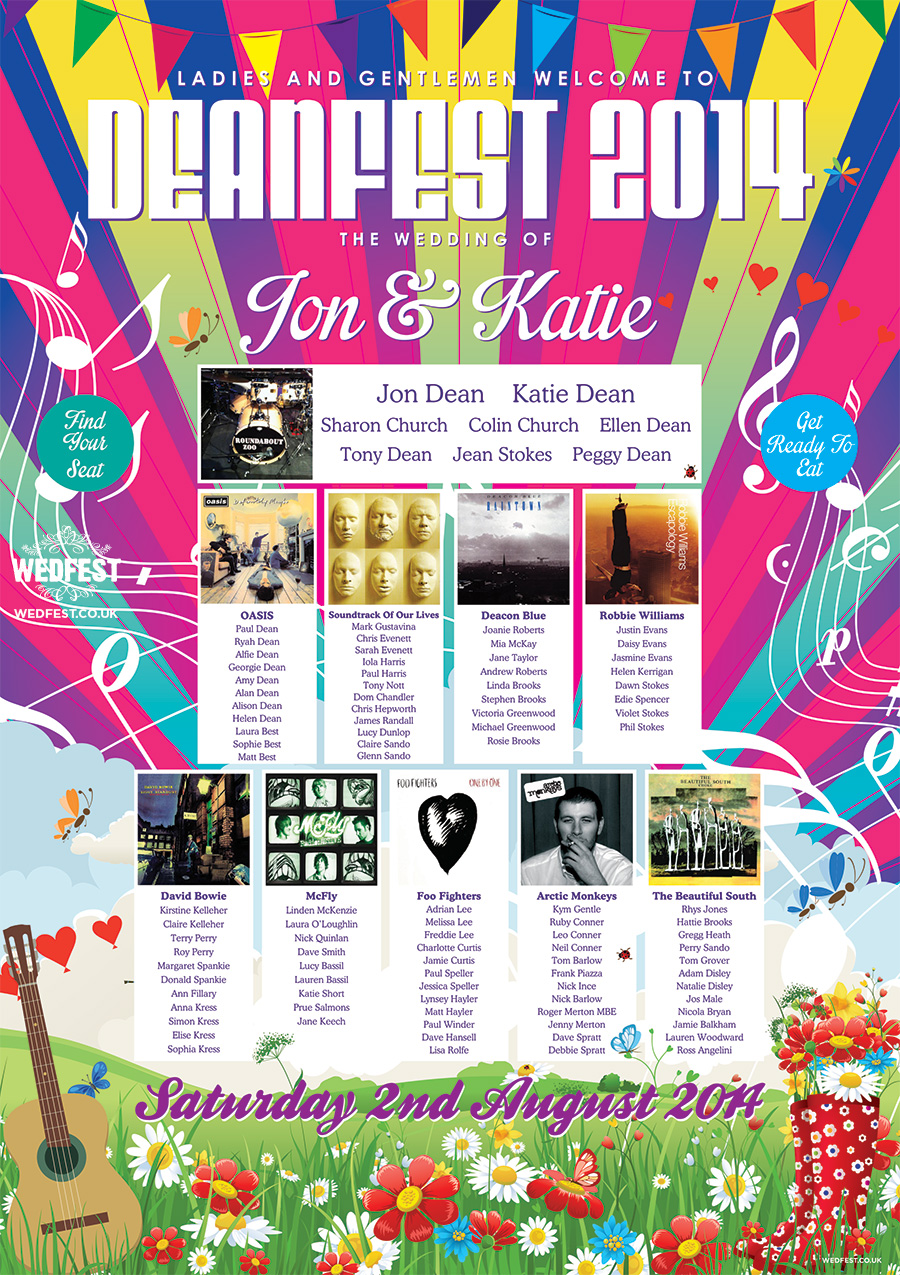 For the wedding tables I made the couple table centre cards to match the table plan. These featured the same artwork as the table plan and had the album cover for that table large on the centre of the cards so that the wedding guests could easily see what table they were sitting at.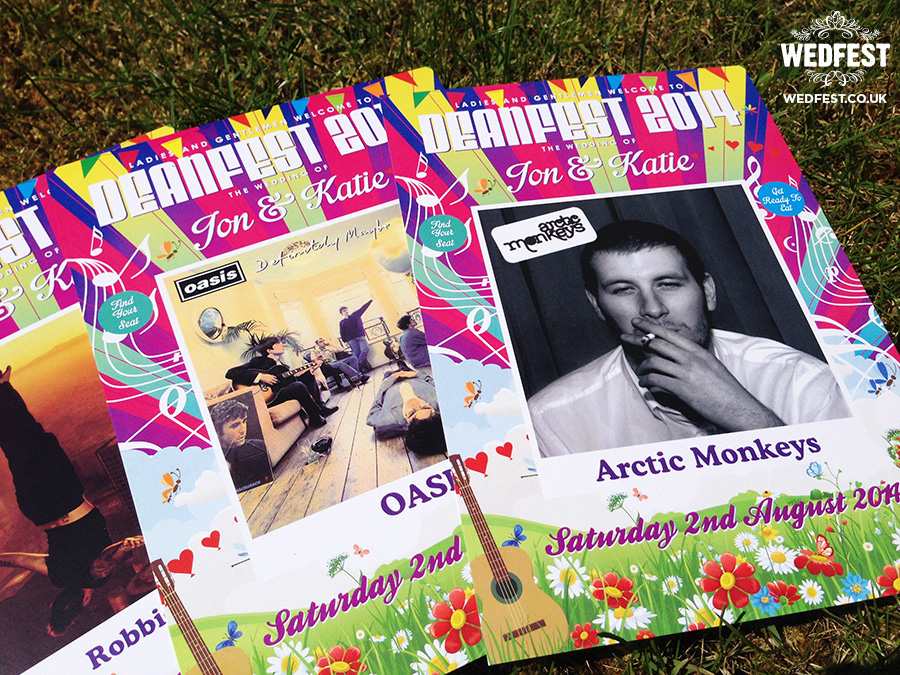 For more information on what kind of wedding stationery WEDFEST can provide for festival themed weddings or any of the wedding stationery that you have seen on this website please click here to get in touch.
Comments
comments