Barn Wedding Invitations – Barn Weddings are extremely popular at the moment with couples as they can offer something that a hotel function room cannot which is lots and lots of character. There is all sorts of barns up and down the country, some that are really old and rustic and great for vintage chic style weddings, others which can create beautiful romantic settings and others which can be totally converted to suit your own wedding day styling whatever it may be. More and more I am dealing with couples who are having barn weddings. From the photos I have seen they are amazing and some of the barn wedding venues on offer now are quite simply like nothing I have ever seen. They are also perfect for anyone looking to hold a festival wedding as they lend themselves beautifully to the rustic and chic styling.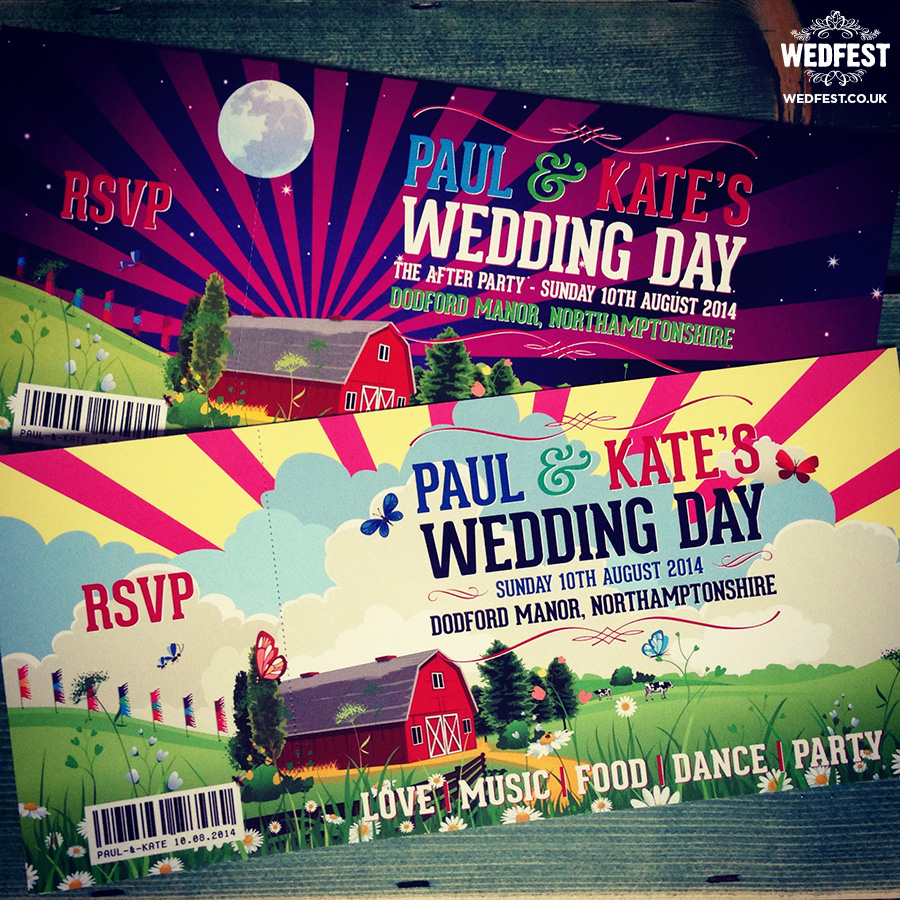 Kate & Paul got in touch with me looking to create some barn themed wedding invitations for their Barn Wedding which took place at Dodford Manor which is a country house barn wedding venue in Northamptonshire.
They already liked one of my most popular wedding invitation designs so they really only wanted to add a few elements to it to personalise it. The main things they wanted to add in were quite simply a Barn (to represent the Barn Wedding) and some cows which would be roaming in the fields around the farms at Dodford Manor.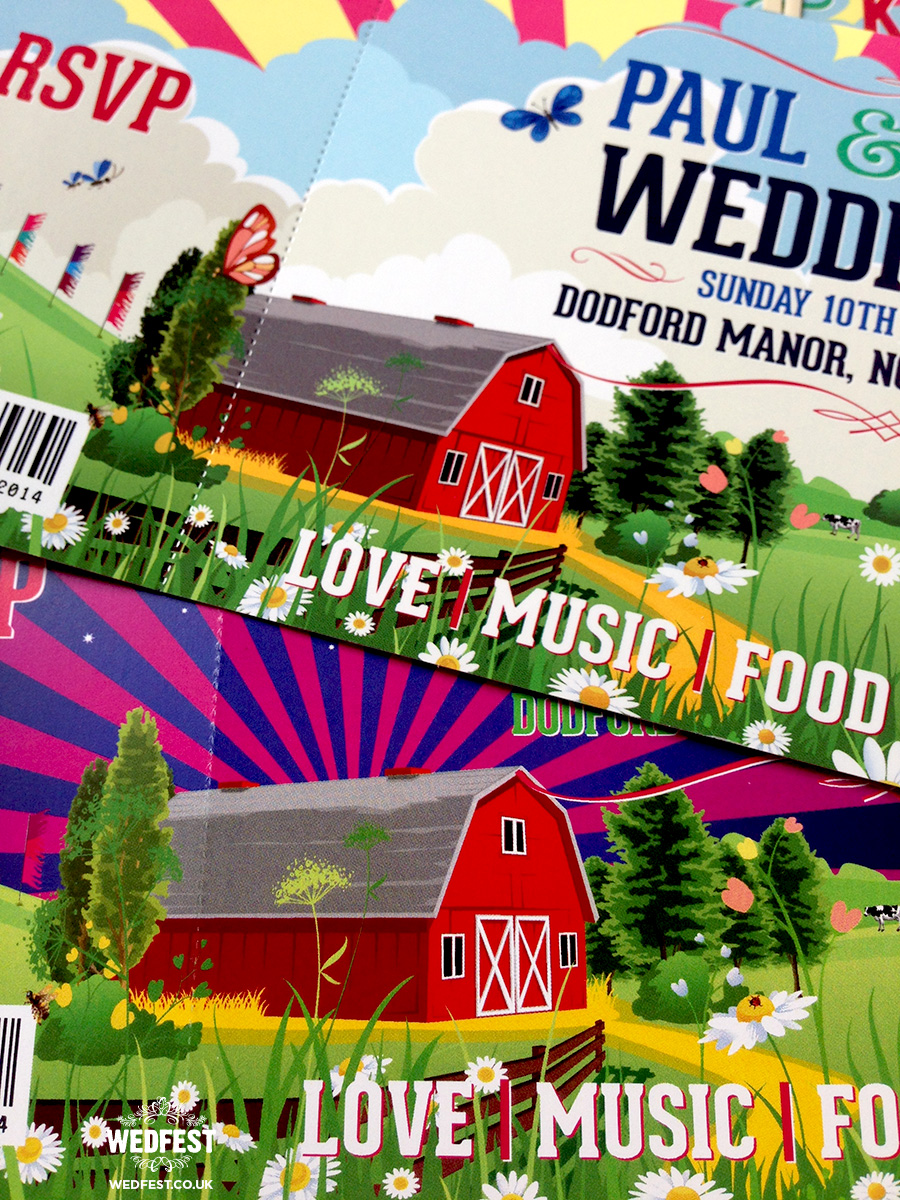 For the wedding evening invitations we kept the same design as the day invites but changed the colouring of the sky to give it more of a night time feel.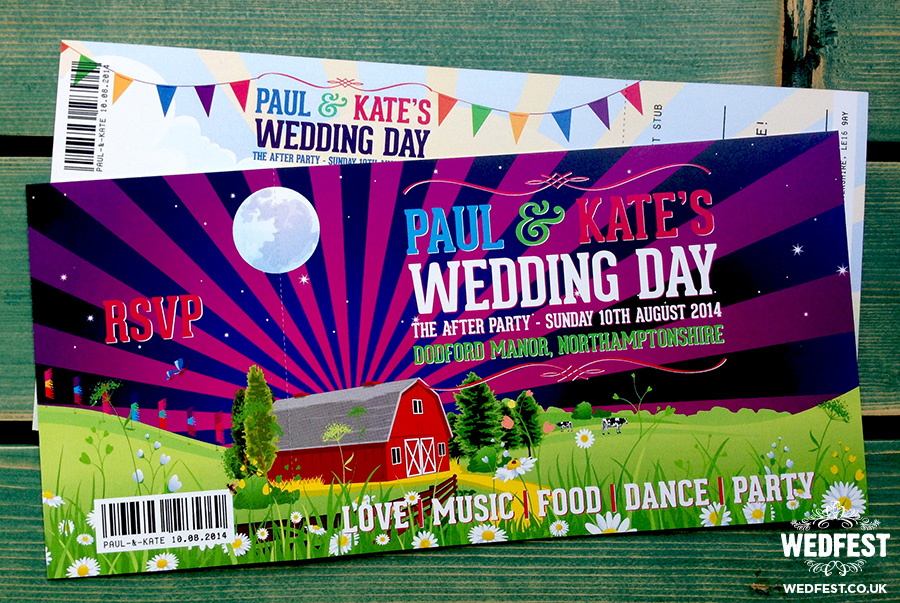 For the wedding day I also created the couple a Barn Themed Wedding Table Plan which they displayed at the entrance of the Barn Wedding Venue at Dodford Manor so guests could see what tables they would be seated at for the wedding reception. Each of the wedding tables was represented by an album cover of the couples favourite bands and artists.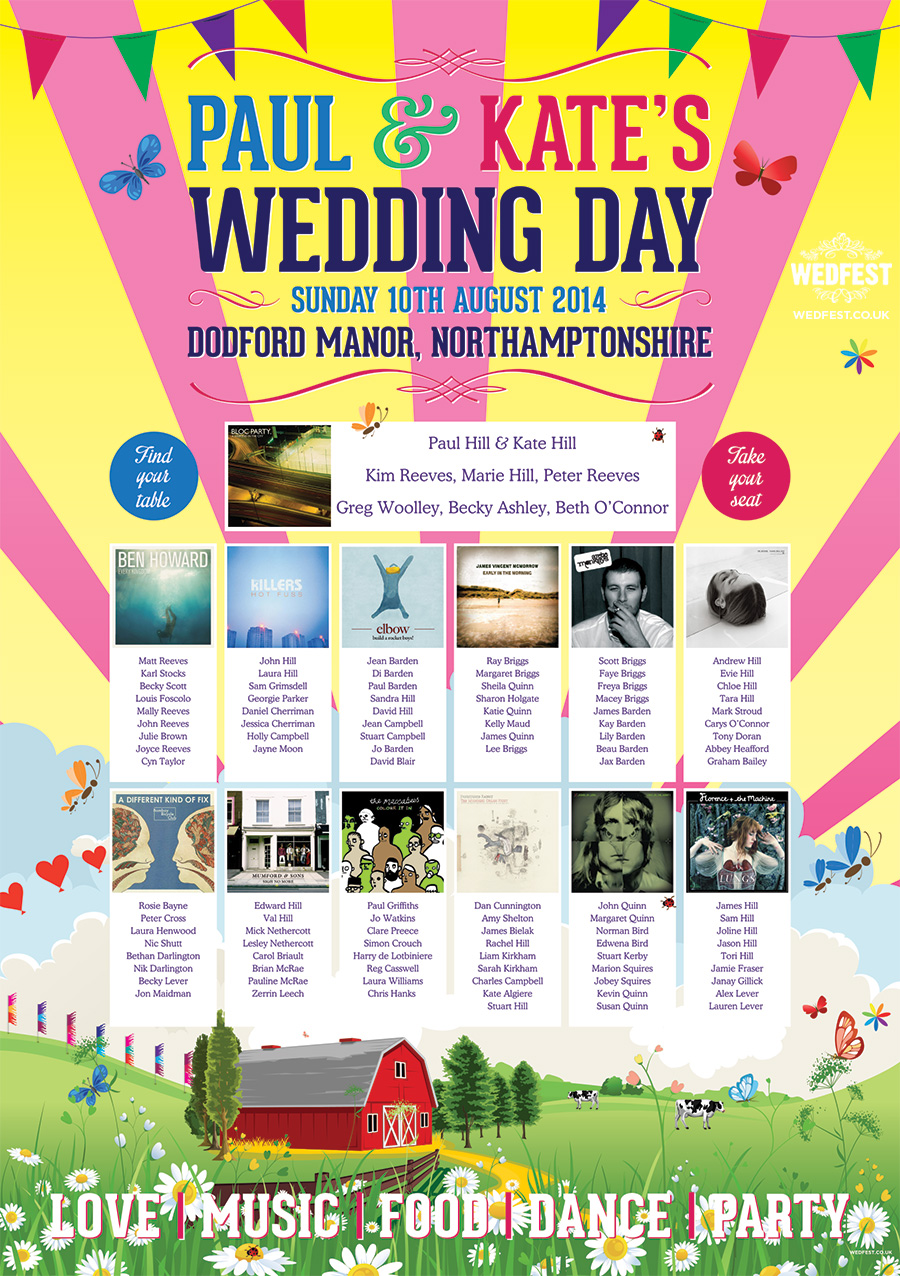 If you are planning a barn wedding or would like more information on our barn wedding invites or barn themed wedding stationery please click here to get in touch.
Comments
comments