Festival Wooden Sign Themed Wedding Seating Plan – Its been a busy few weeks at WEDFEST.co and I havent been able to update the site as much as I would have liked so please keep an eye on my twitter feed @wedfestival for all the latest info.
This wedding table plan is based on an earlier seating plan i designed with the wooden posts having all the stage names and then the names of the guests underneath.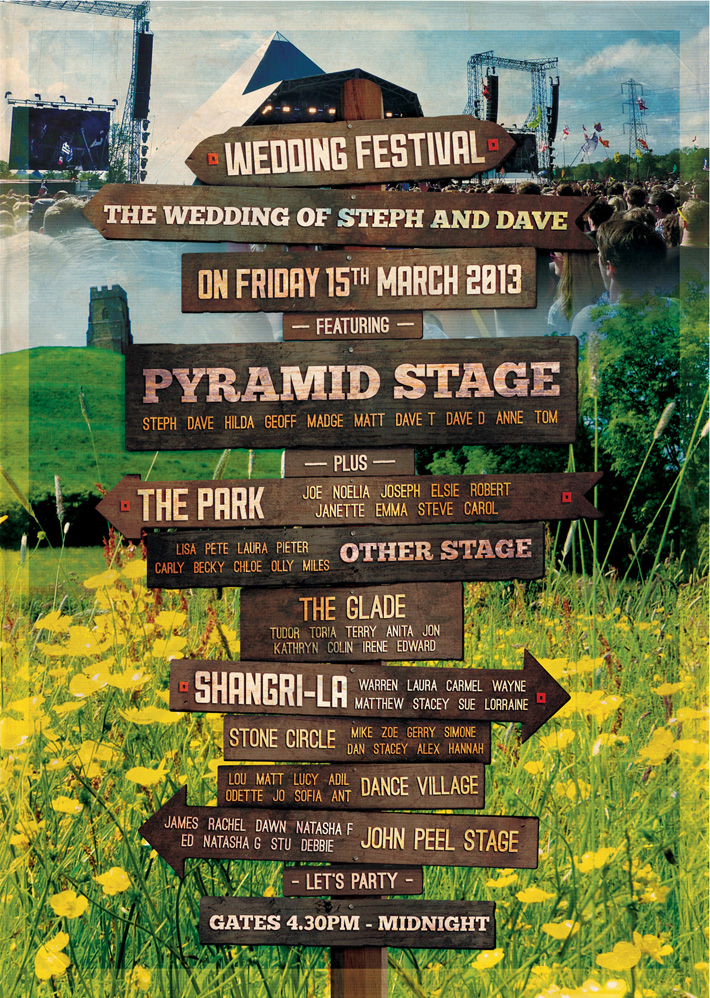 If you are having a Festival Themed Wedding or are interested in any of the festival themed wedding table plans or any wedding stationery that you have seen on this website please click here to get in touch and see what we can do to add a bit of festival magic to your wedding day!
Comments
comments