Festival Theme Wedding Stationery – Back to one of our classic WEDFEST designs for this set of wedding stationery. The couple called Nicky & Rebecca from Stratford Upon Avon got married earlier this month and wanted to have a WEDFEST 2014 themed Festival Wedding.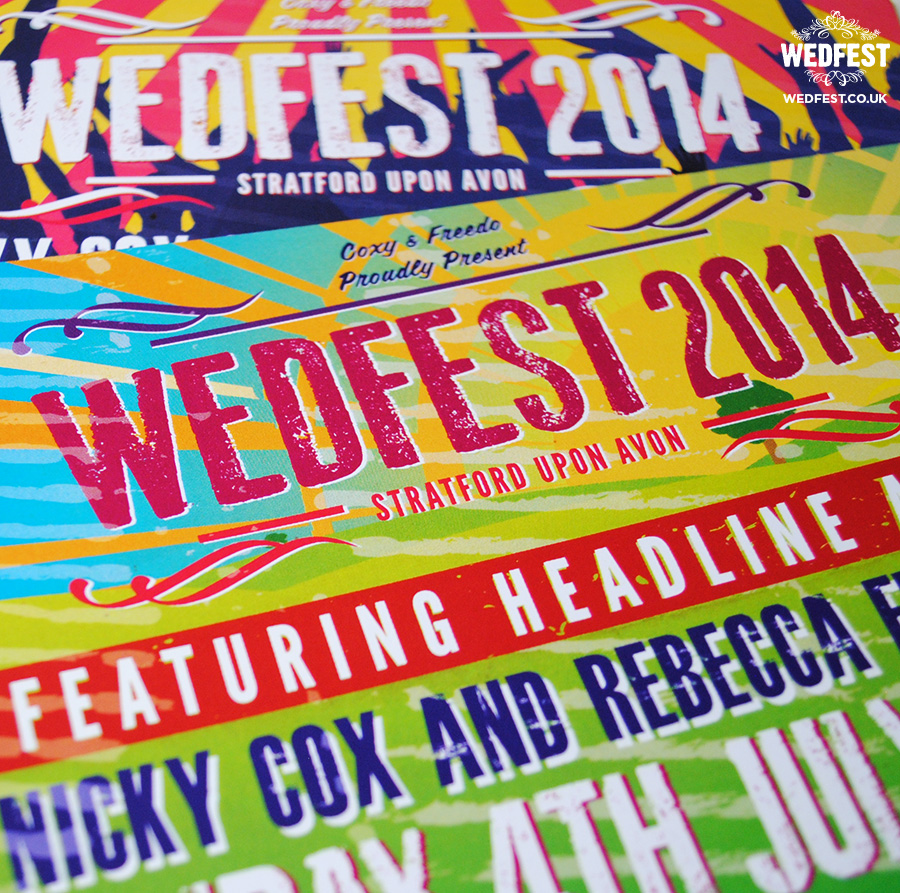 For the invites they wanted festival ticket wedding invites and they liked a previous design that we had designed but just wanted some updates to the colours and a few small changes here and there.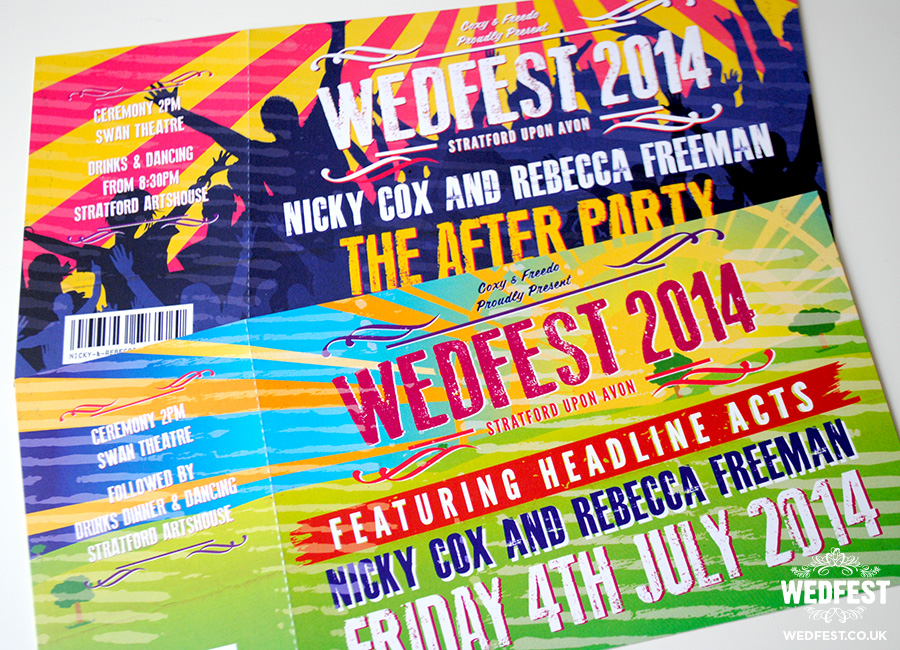 These WEDFEST Festival Ticket Wedding Invitations have been a long time favourite with brides and grooms who want a slightly festival feel to their wedding stationery without going down the route of music themes, and stages, crowds and all those kind of things that you would see on some of the other invites on this site. These invites just give a hint of festival and thats just enough to let people know that your big day is going to be more than just a "white wedding"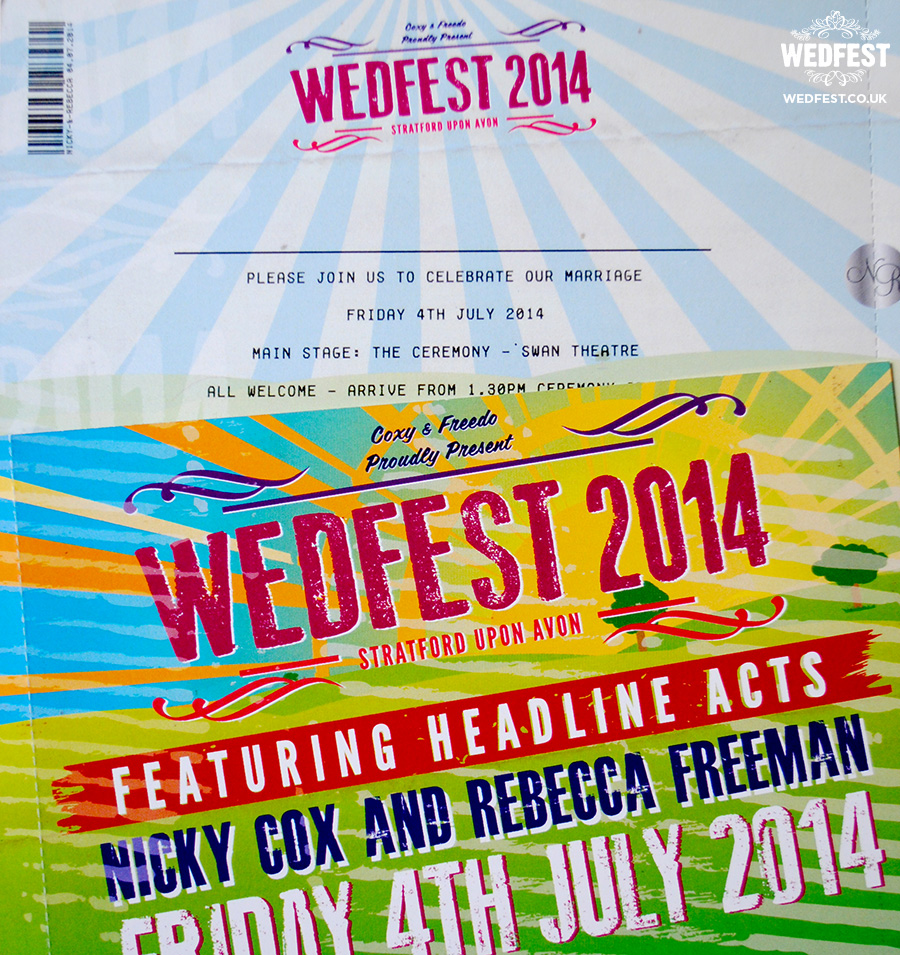 For the wedding day we made the couple festival wristbands for their guests to wear. When you enter any major festival or event these days you usually get a wristband so why not at your wedding? This is after all the biggest event you are ever going to attend and certainly the biggest festival / party you are ever going to throw so a commemorative wristband for each of your guests is a great keepsake for them and something they can keep forever.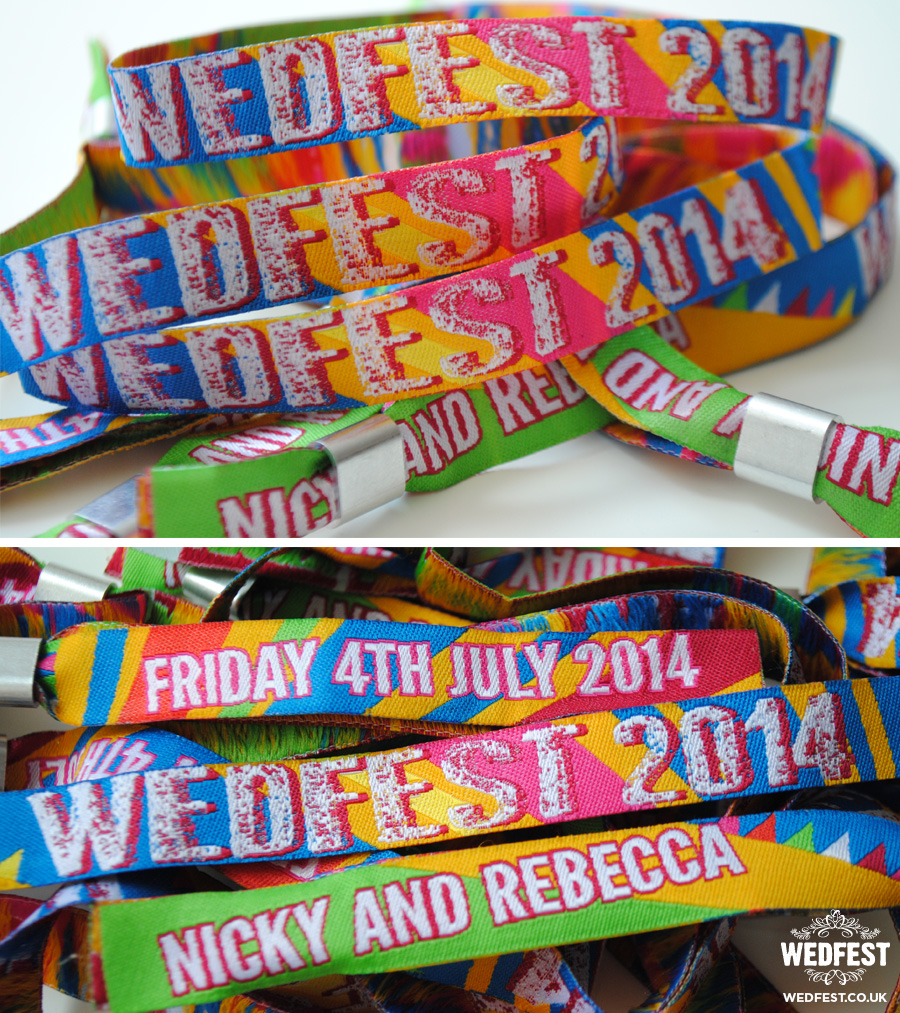 The wedding wristbands followed the same design and details from the wedding invites and turned out super cool, the detailing on these wristbands is excellent as the font we used had quite a vintage/distressed look and this was replicated perfectly on the woven wristbands.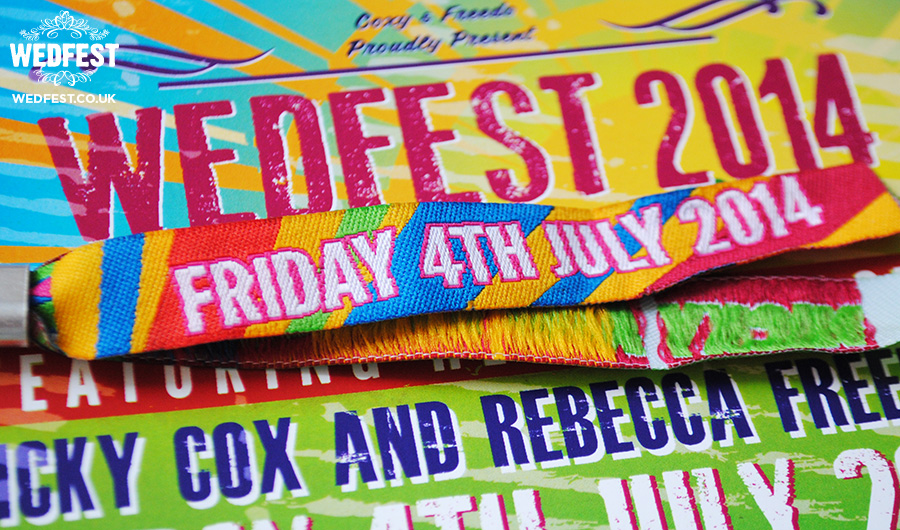 the final piece of this weddings festival themed wedding stationery was of course the wedding table plan which again followed the festival style design and was laid out like a festival line up poster. For the table names the couple named them after acts that they had seen live and the festival or arena that they saw them in.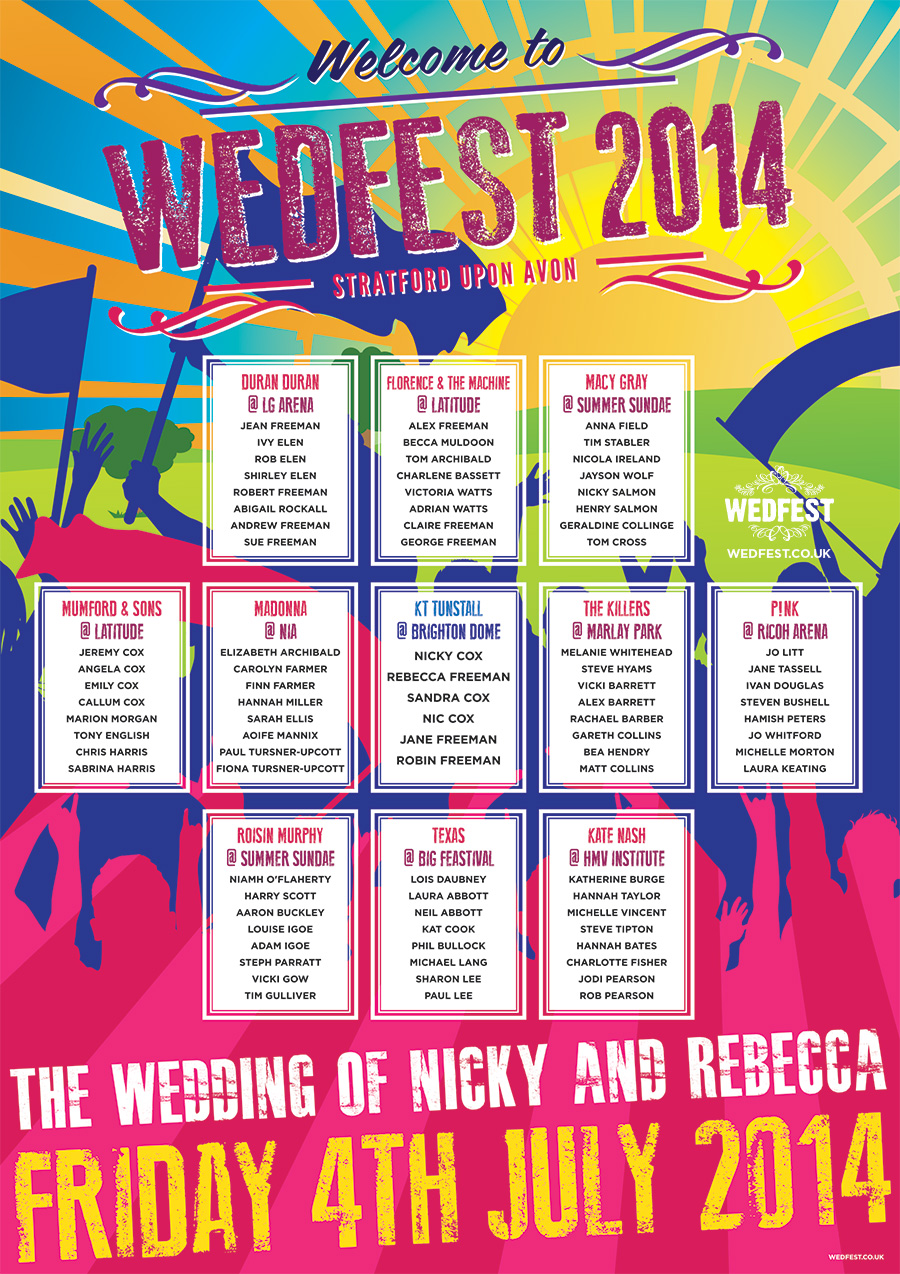 If you are interested in finding out more about our Festival Theme Wedding Stationery and Festival Theme Wedding Invitations please click here to get in touch.
Comments
comments