Festival Weddings 2014 – Happy New Year and many congrats from WEDFEST if you have recently become engaged and welcome to our website. If you are new to WEDFEST in a nutshell WEDFEST is a wedding Stationery company catering for Festival Weddings, Rock n Roll Brides, Bohemian Couples and basically anyone looking for some alternative or awesome wedding stationery. Specialising in Festival and Rock themed wedding stationery, you can choose from our many existing designs or have your stationery custom designed. From wedding invites to table plans and much more. Also your stationery doesn't have to be festival themed, or music themed, it can be whatever theme or style you want just let us know and we can do our best to provide you with what you need!
See below a small glimpse of the kind of things we offer and have a good look around the website for more of an insight of what we are all about.
Example of a festival ticket wedding invitation…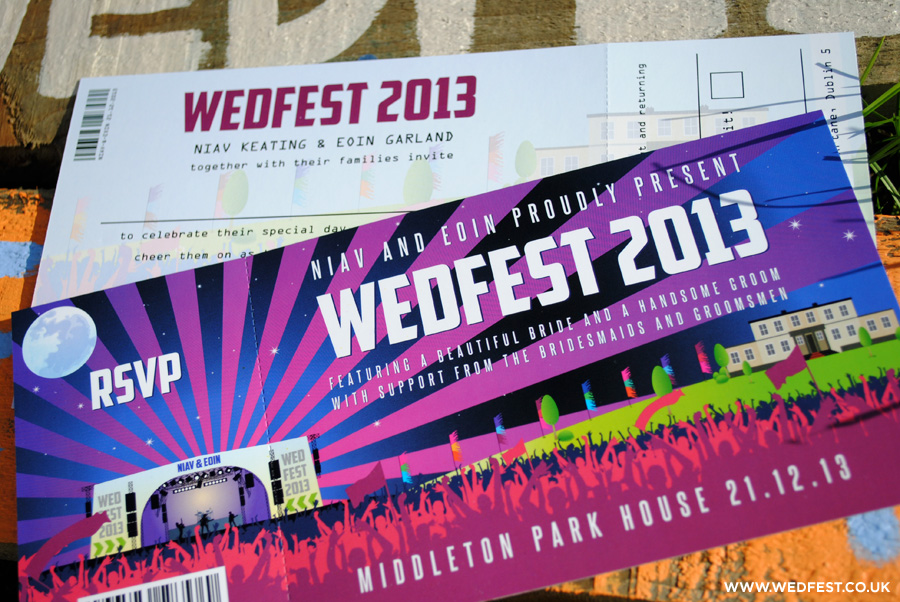 Example of Festival themed save the date cards…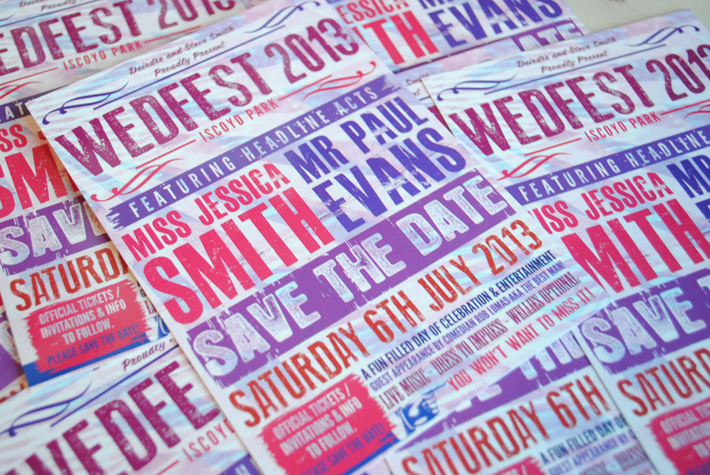 Example of a festival themed wedding table plan…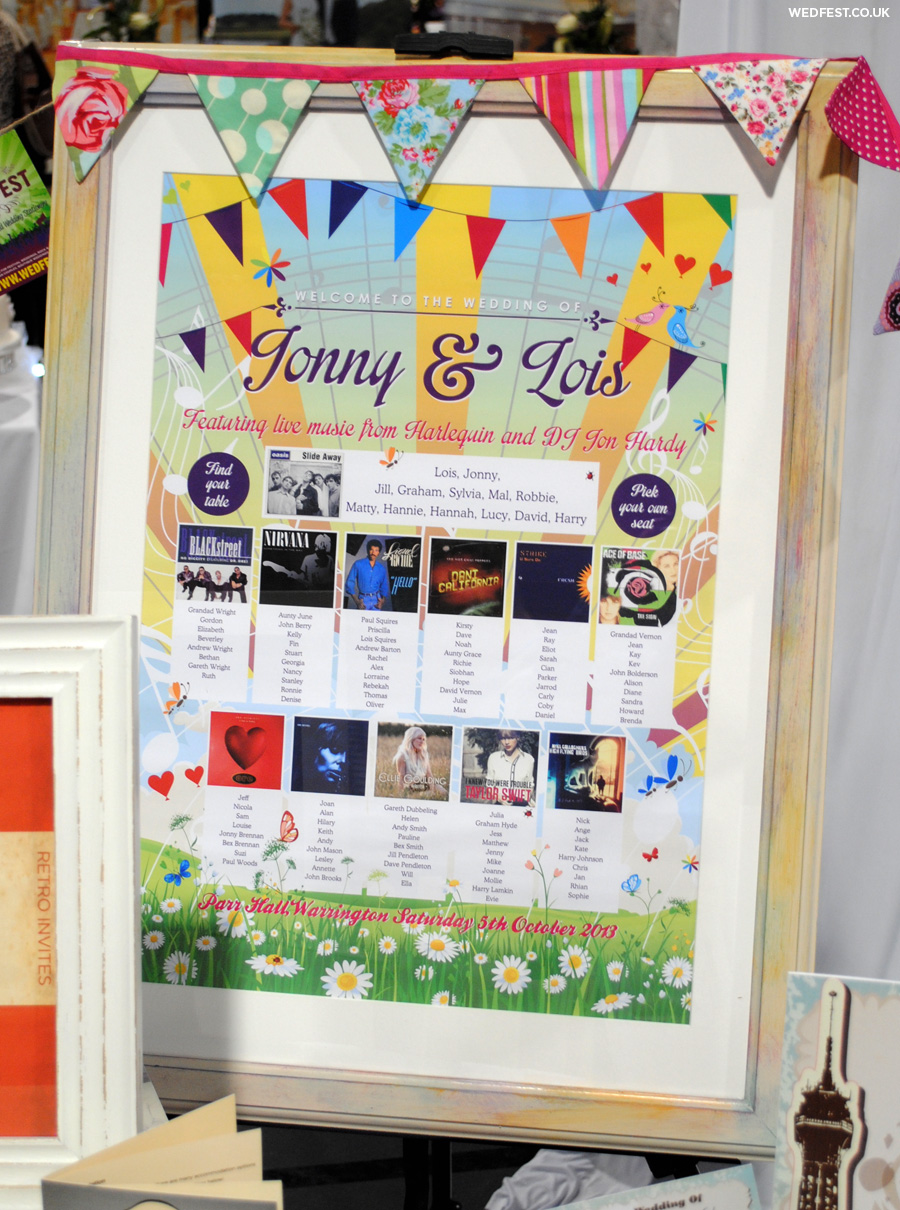 Example of festival themed wedding lanyards… these can also be used as wedding place cards, invites, save the dates etc. etc.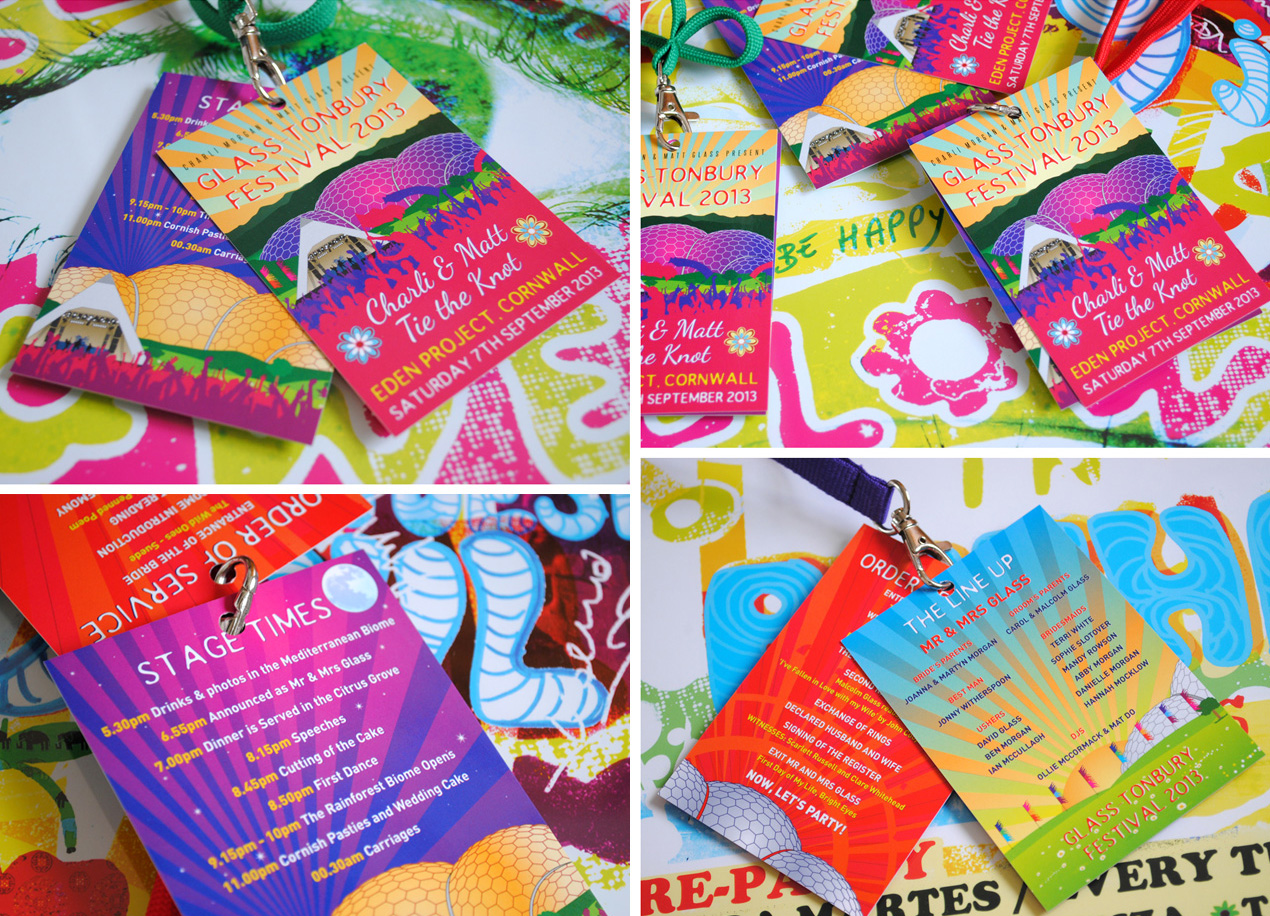 That is a few quick samples of the kind of things WEDFEST does but there is much, much more! Whatever it is you need just click here to get in touch and we can take it from there! Happy 2014!!
Comments
comments