Sugar Skulls Wedding Invites & Festival Wristbands – These festival wedding wristbands are literally straight off the production line but are so awesome and cool I had to quickly post up a few sneak peek photos for you to see. I will post more later and properly feature them along with the wedding invitation design shortly but for now have a quick look.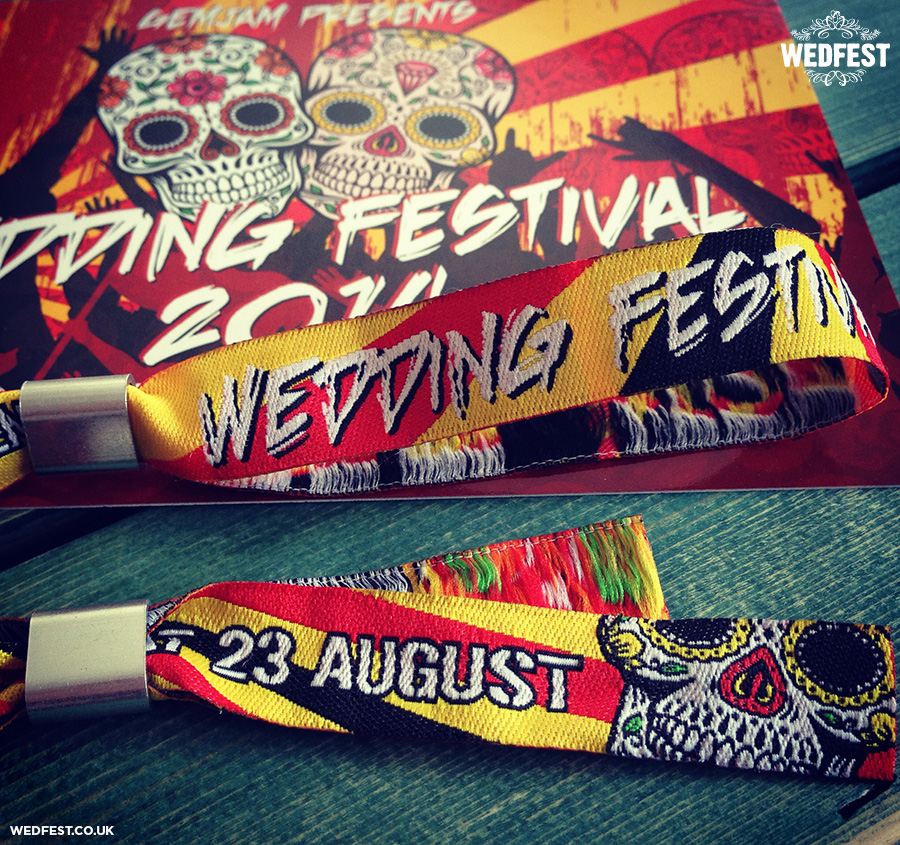 The theme for this wedding stationery was sugar skulls and the wedding colour theme was red, black and yellow which as you can see features throughout the festival style wedding wristbands and wedding invitation designs.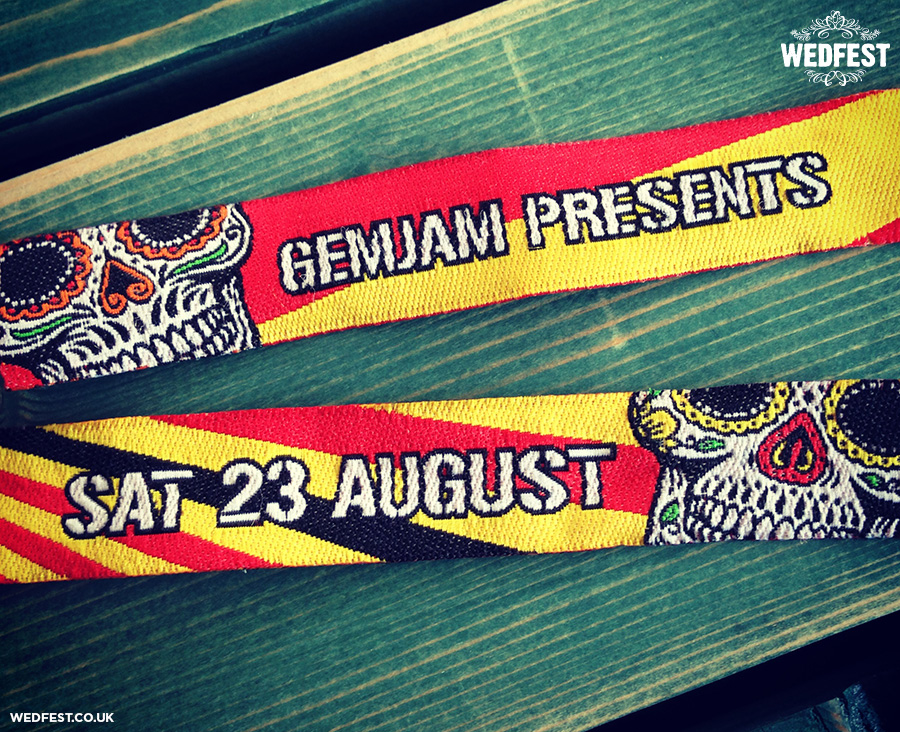 I will get more photos of these up soon along with of the other new festival wristbands I have been designing, below is a quick look at a VIP wristband I have made for a 50th birthday party which is being held as a festival themed party. More on all of these wristbands and designs soon.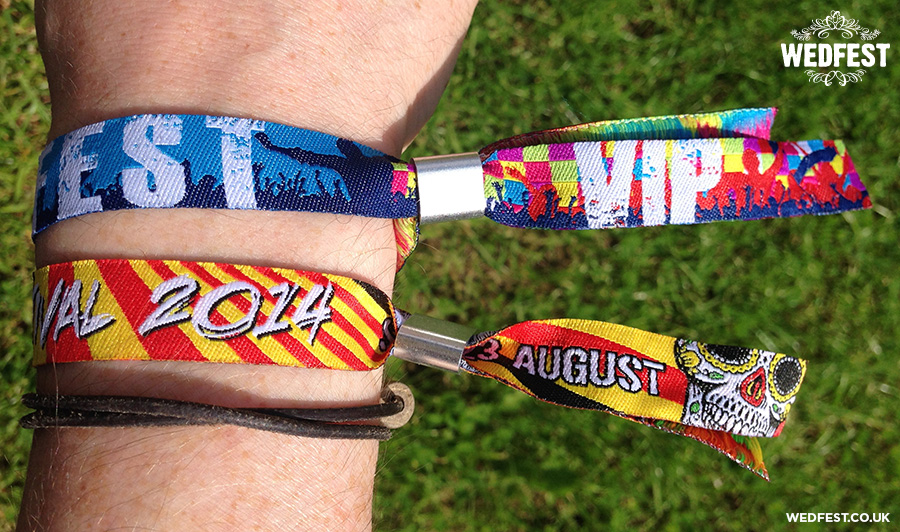 If you like the look of these sugar skulls festival themed wristbands and would like to order some for your wedding day then please click here to get in touch.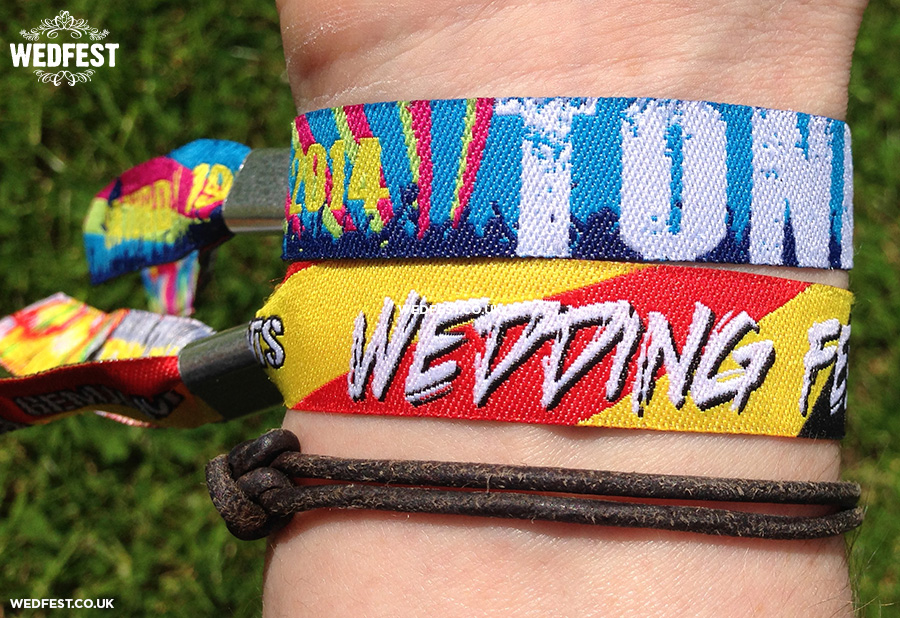 Comments
comments