Ski Themed Wedding – I am currently working on some beautiful ski themed wedding stationery for a couple who are getting married later this month. I have designed themed ski themed wedding invitations and then for the wedding day a ski themed wedding table plan and wedding day stationery like order of service cards, wedding menus etc. While doing this I realised I hadn't posted up the ski themed wedding stationery I designed last year so here it is!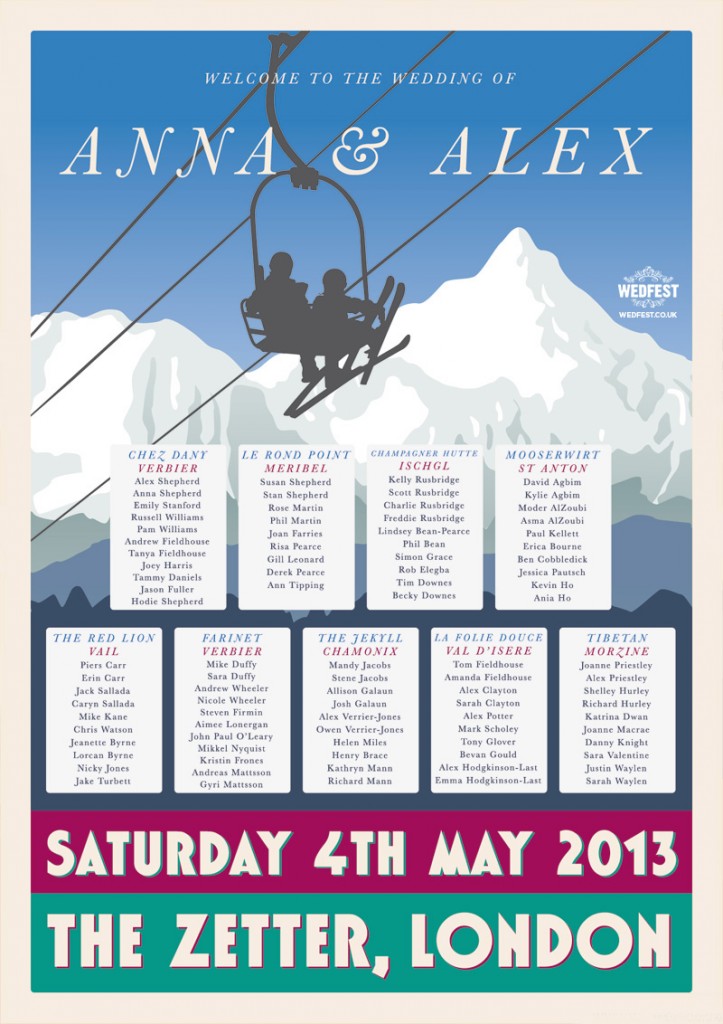 This couple called Anna & Alex got married in London and had their wedding reception in The Zetter Hotel, London which is a super cool and quirky boutique hotel in St. Johns Square, London. The couple are avid skiers and wanted to have a nod to their love of skiing in their wedding stationery.
For the wedding reception I designed them the beautiful ski themed wedding table plan you see above. I looked at some vintage ski posters from ski resorts all around the world and tried to base my design on those. The design features snow covered mountains in the background and a a couple on a ski lift to the the top of the poster. I tried to pick fonts that would have regularly been found on a vintage ski poster and I think these choices worked a treat. I wanted the table plan poster to serve its function on the day but I also wanted it to be piece of art that the couple could hang on their wall once the wedding was over and that is exactly what they did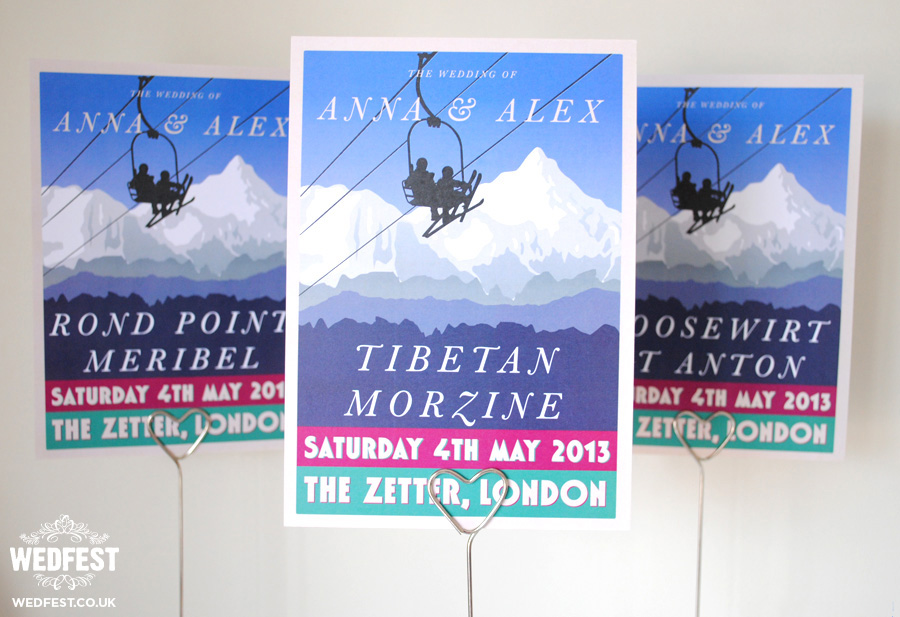 Each of the wedding tables was named after a pub at some of the most popular ski resorts visited by the couple, such as Chez Dany at Verbier, The Red Lion at Vail, Le Rond Point at Meribel, Tibetan at Morzine etc. I also made matching ski themed wedding centre cards for each of the wedding tables so that people could easily find what table they were sitting at.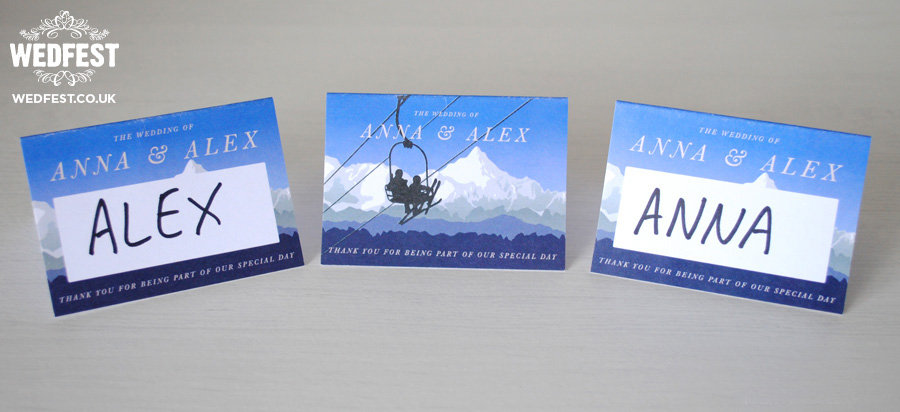 The final touch for the ski themed wedding stationery was ski themed wedding place cards which had each guests name written on them so that everyone could see exactly where they were to sit at the wedding breakfast.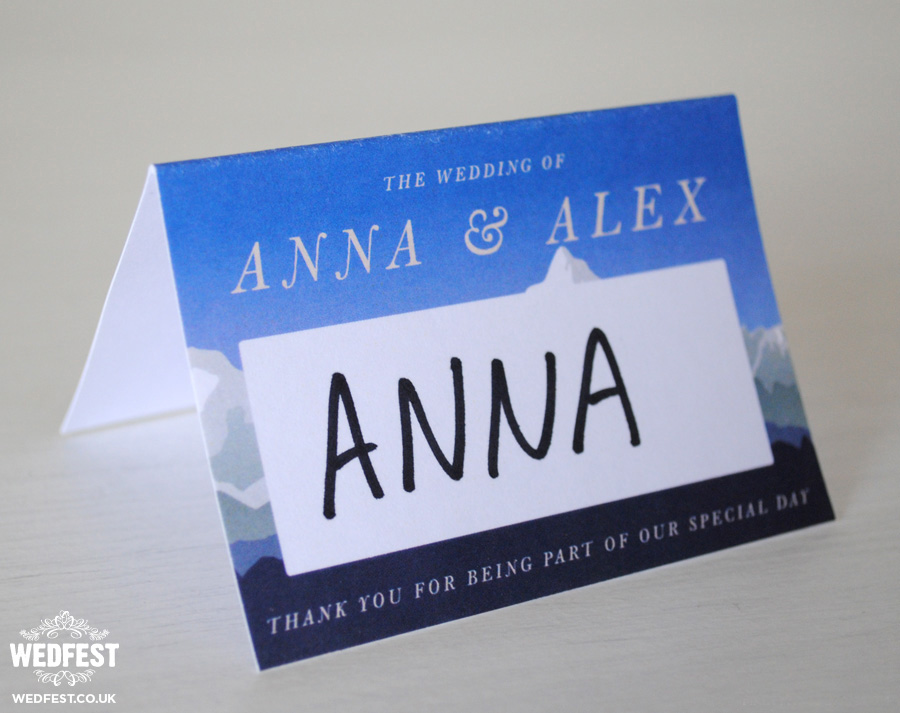 If you like the look of this ski themed wedding stationery or you are having a ski themed wedding and want to order some awesome wedding stationery for it please click here to get in touch.
Comments
comments