Same Sex Marriage Wedding Stationery – Today Ireland leads the world in a referendum to Vote for Marriage Equality. Its pretty obvious to Vote Yes as everyone should have equal rights and be able to Marry the person they love. At Wedfest we have supported many Same Sex Marriages and Civil Ceremonies over the years and provided wedding stationery for them, and if we could make Cakes we would do that too! 😉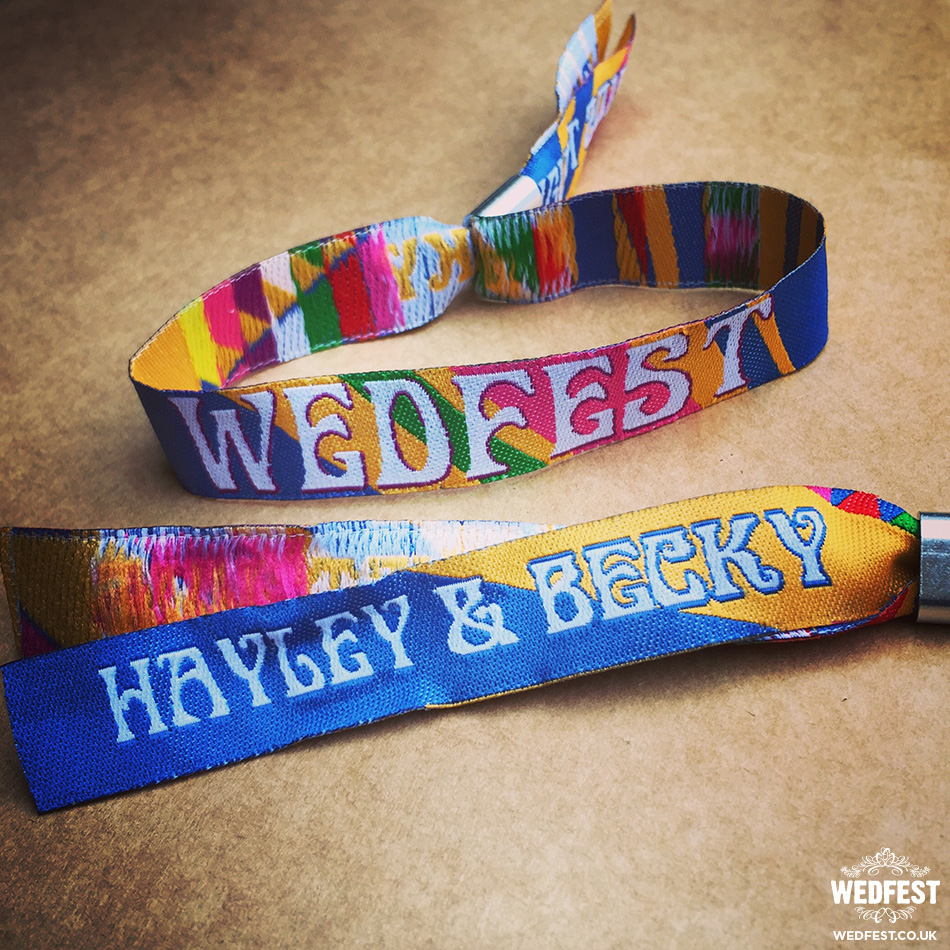 In July 2013, the same sex marriage law was officially passed by the Parliament of the United Kingdom and, once the law came into force in March 2014, the first same sex marriages took place on 29th March 2014. You can see on this post some examples of wedding stationery we have created for couples, and check out the rest of the website for much, much more fantastic-ness! yes fantastic-ness!!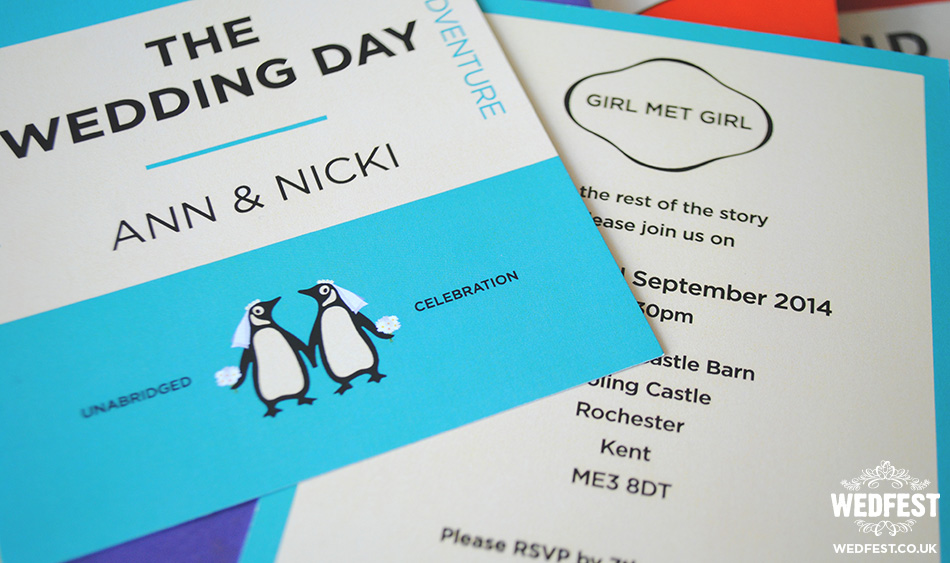 Whether you are planning a small and intimate wedding or a more lavish affair, we have ample experience in creating awesome same sex wedding stationery.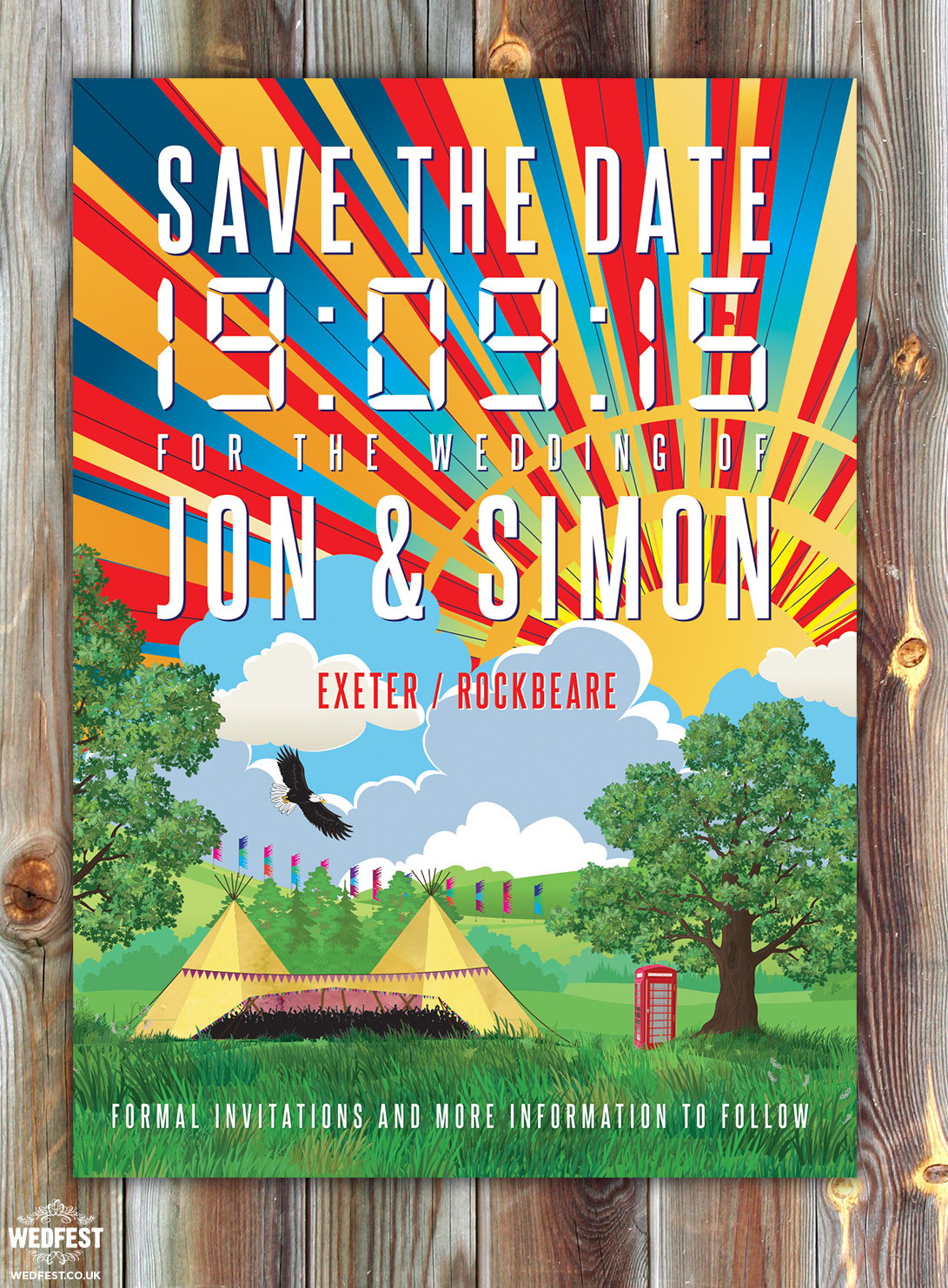 But wedding stationery is about far more than just the invites, although they are a great place to start. We can help guide you through all of the wedding stationery you and your partner will need, from the wedding seating plan and order of service to the wedding thank you cards and more.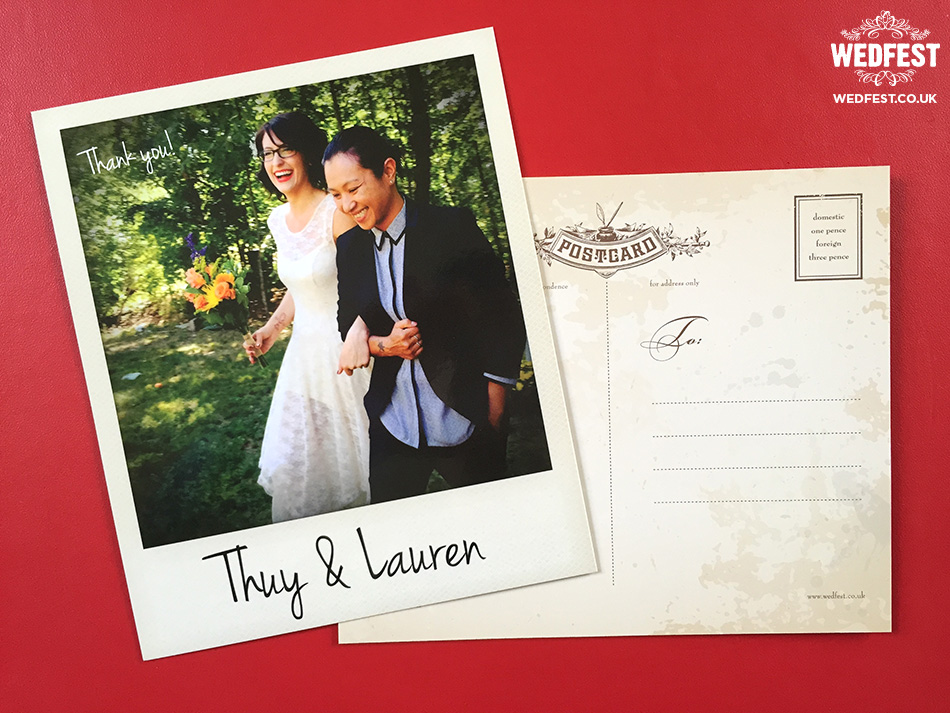 Here at Wedfest, we specialise in festival themed wedding invitations and stationery. Our customised festival stationery has been popular with many same sex couples over the years, for civil ceremonies and weddings alike. We had a fantastic couple recently, Kirsty and Elaine, who had their wedding reception in the Caves in Edinburgh. Their wedding stationery and wristbands all incorporated the fresh and funky festival vibe that the girls wanted for their big day.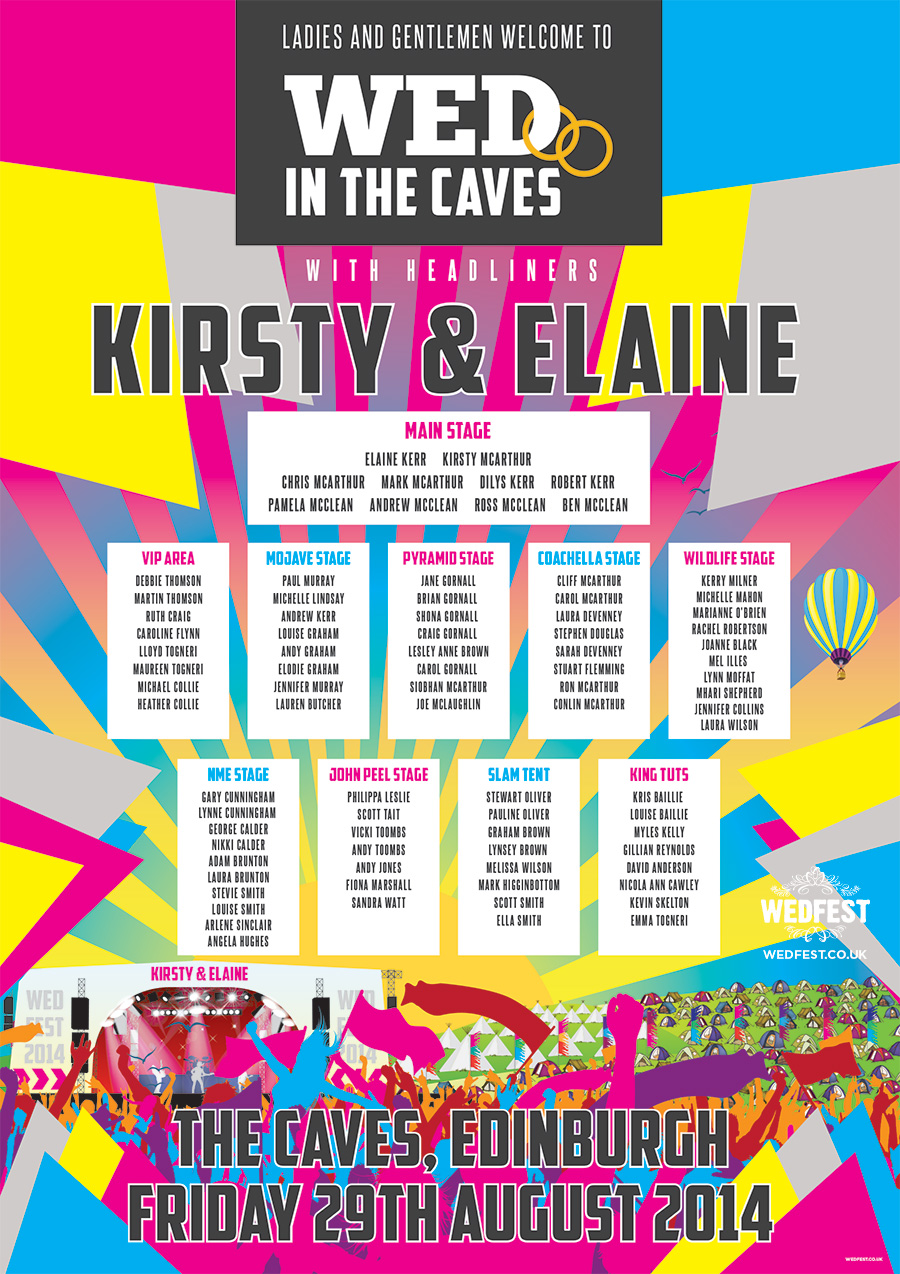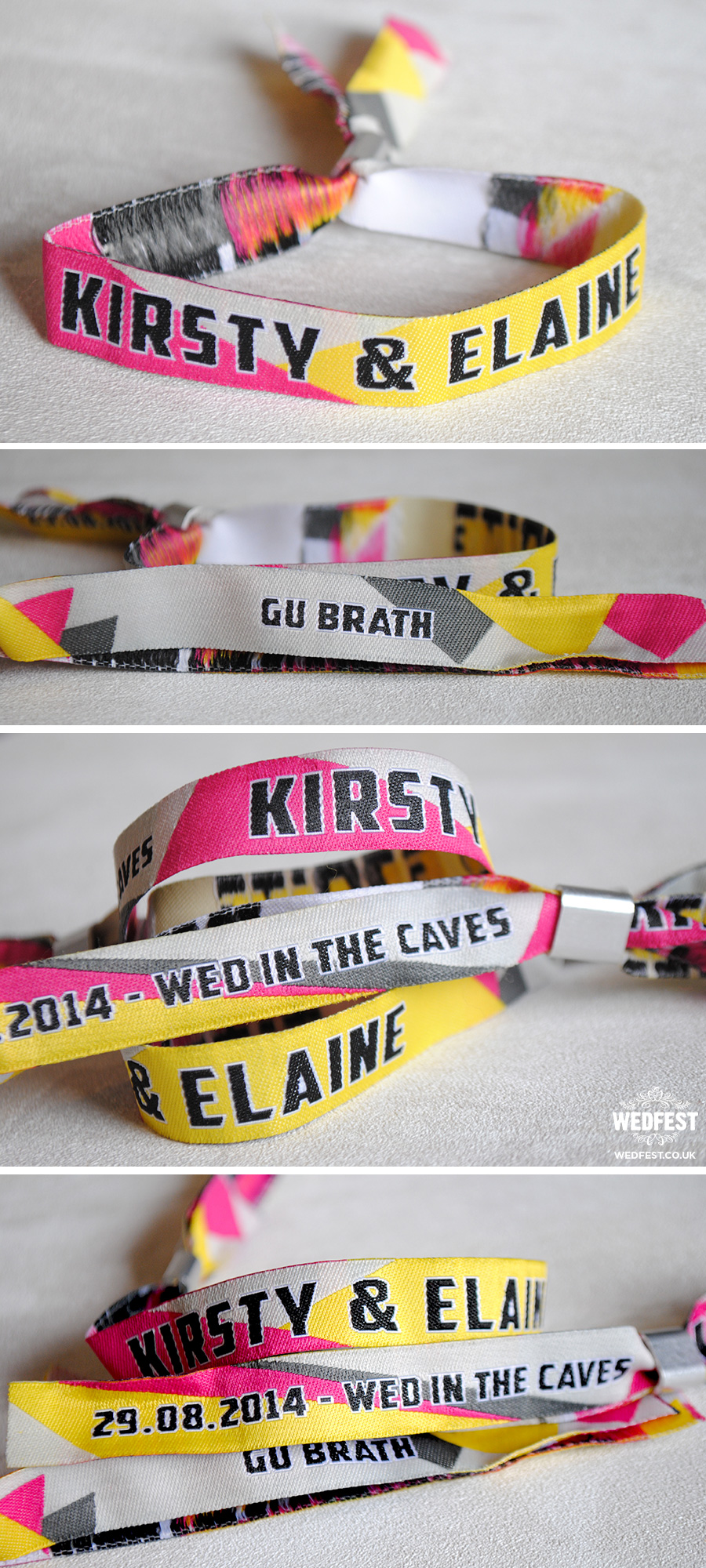 For Kaz & Hayley's big day we designed these super cool VW Campervan themed wedding stationery which was inspired by their love of campervans and the fact that they drive one!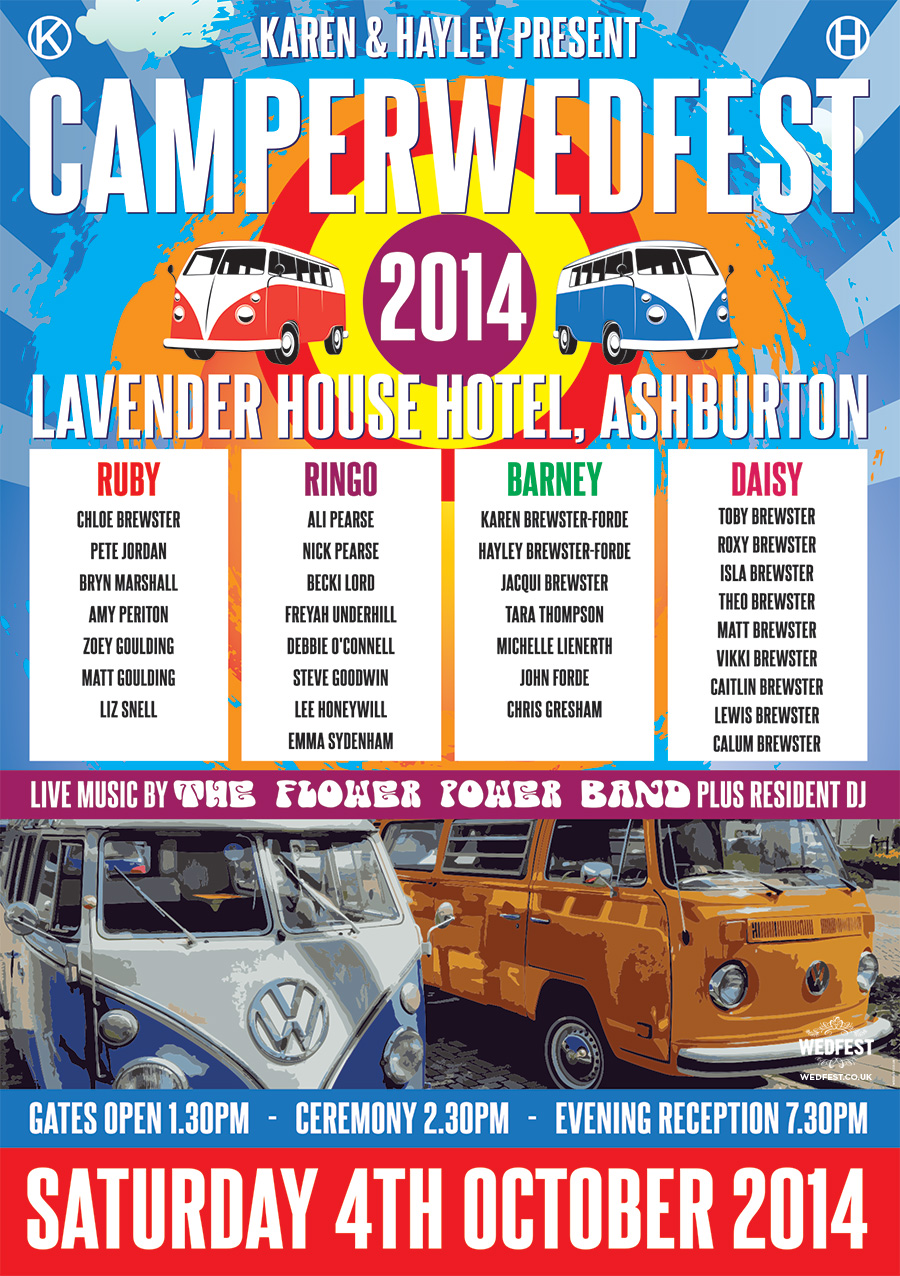 For Karl and David's big day this theatre themed wedding table plan and the West End musical theme was inspired by their love of west end musicals which they wanted to have a nod to in their wedding stationery.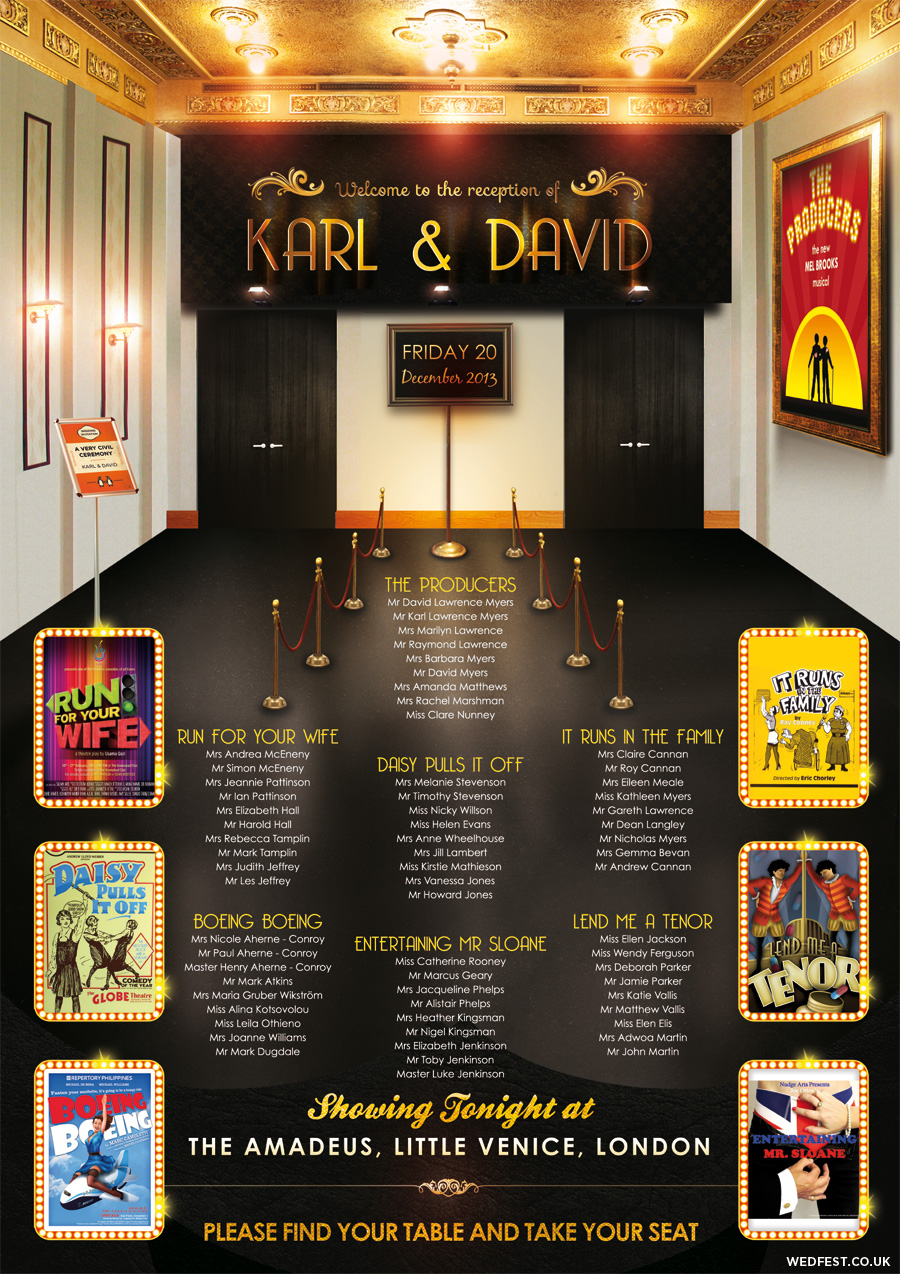 As for writing your wedding invites wording on any wedding invitation is always tricky, who does the inviting? should you include your parents names? is it too formal? we want it to be more relaxed… this is probably the most difficult part of planning your wedding invitations. This is the part where tradition can get in the way as there are so many rules around the wording of wedding stationery. At Wedfest, we like to do things differently and the real luxury of designing same sex marriage stationery is that there aren't any established rules for gay couples yet – so you can completely rewrite the rule book!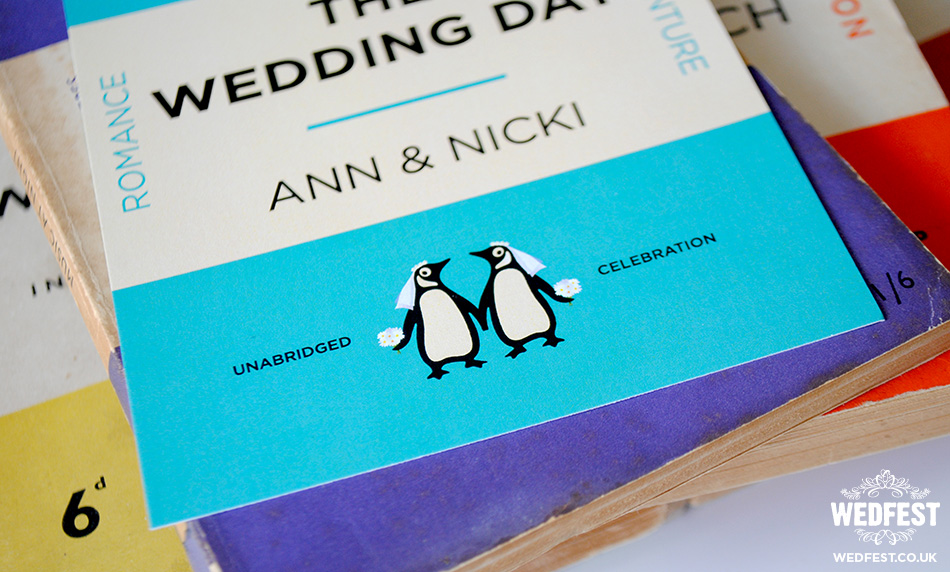 Of course all of our designs are far from normal anyway so no matter what you have in mind for your wedding invitations or wedding stationery we can probably create it. You can see on this page some of the awesome designs we have created for couples and they are just the tip of the iceberg, look through the rest of our website and you will be blown away with some of the designs. Our wedding stationery doesn't conform to any rules so whatever you have in mind just let us know.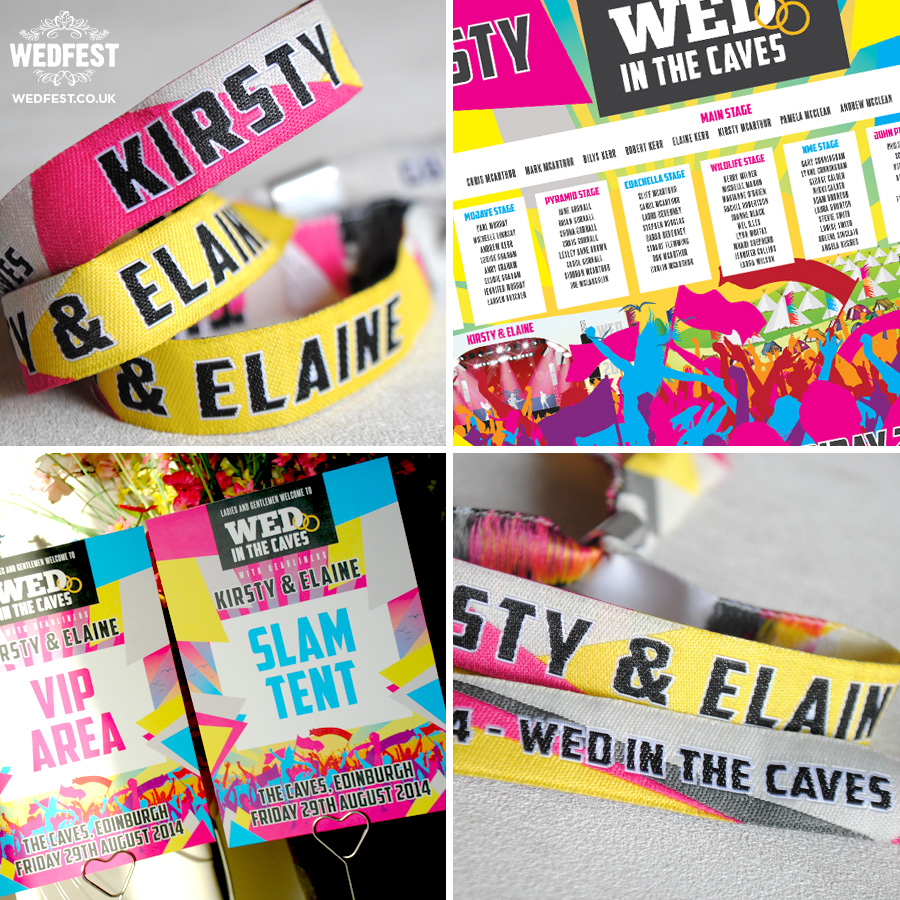 So if you are already planning your wedding and want some awesome wedding stationery for it look no further we have got it covered, for more information please click here to get in touch.
Comments
comments