WEDFEST Wedding Stationery at Quirky Weddings – On Sunday past WEDFEST exhibited at our second Quirky Weddings Alternative Wedding Fair in Belfast, Northern Ireland. The Quirky Weddings fair is aimed at couples who want something slightly different for their weddings. The exhibitors are mostly all offering something different or unique to the usual run of the mill wedding suppliers. This is exactly why WEDFEST is perfect for this wedding fair as our wedding stationery is nothing but normal!!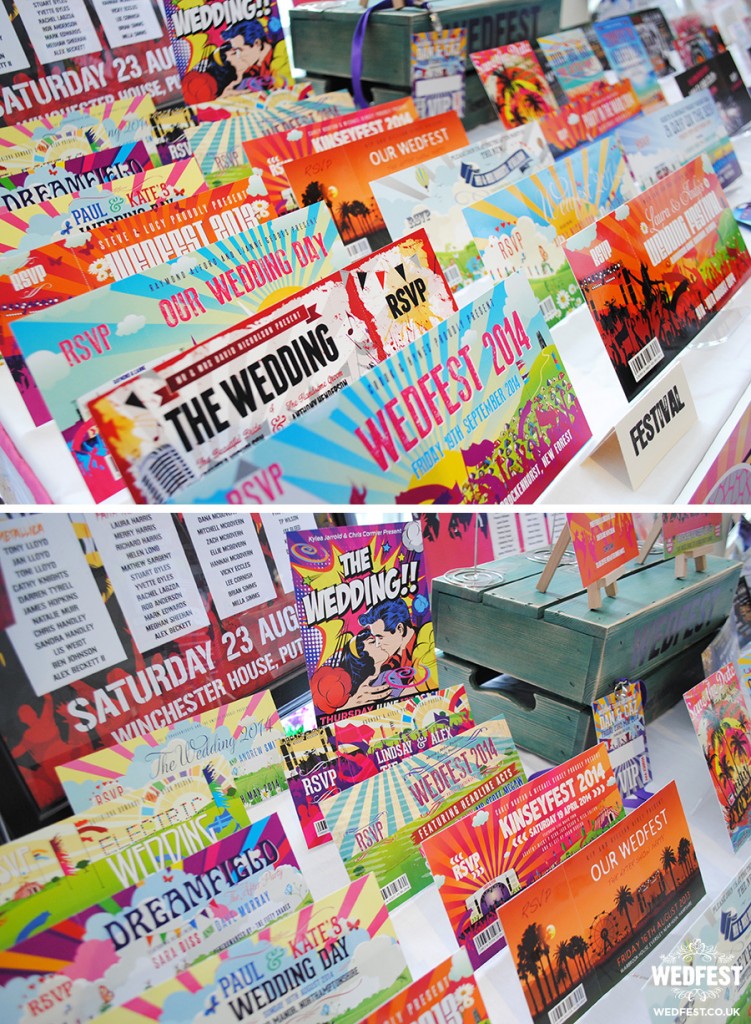 We had a great big area to display our wedding stationery and we took full advantage of the space as you can see below.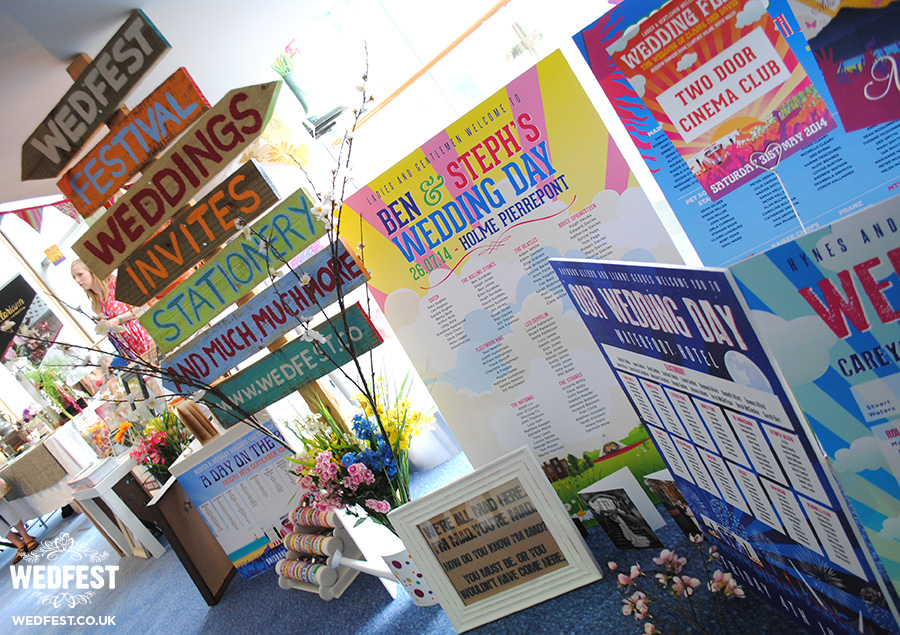 We have so many designs and so much stationery in our back catalogue it actually took 3 days to go through it all and try and decide what to showcase and what to leave out. Even on the actual day of the fair we had to further narrow down what to put on display as there is so much we could probably have filled the whole floor that we were exhibiting on.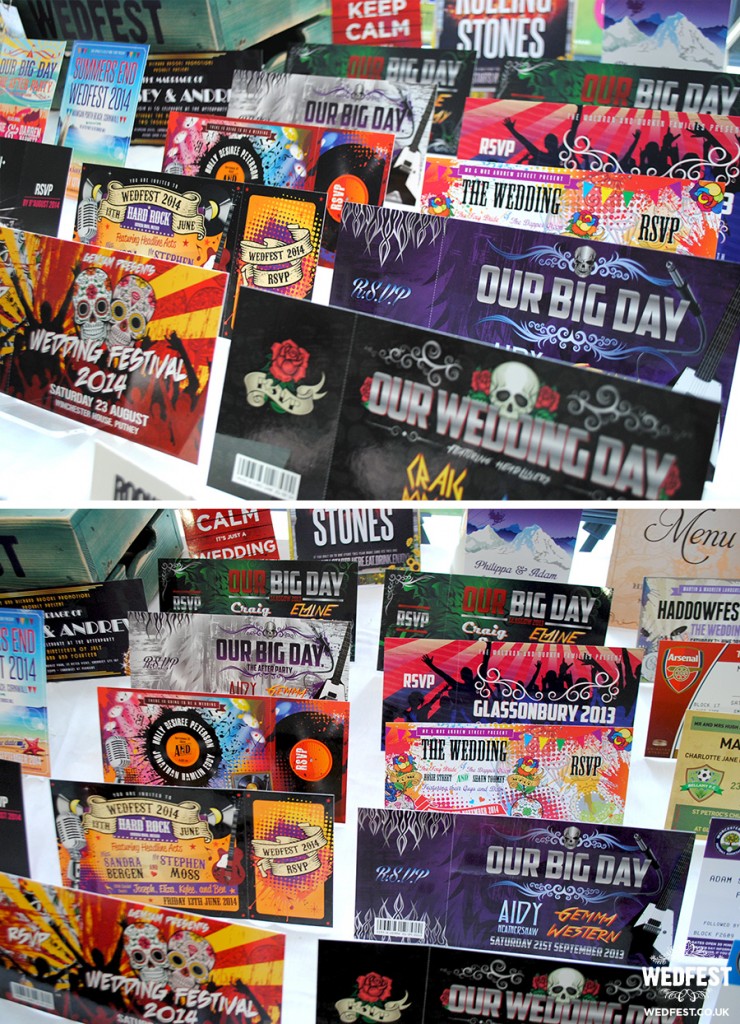 We showcase some old and new designs and a wide range of wedding stationery designs including rock and roll themed wedding stationery, beach and seaside themed wedding stationery, book themed wedding stationery, football ticket wedding invites, vintage chic themed wedding stationery, and much, much more and of course including our main range of festival themed wedding stationery.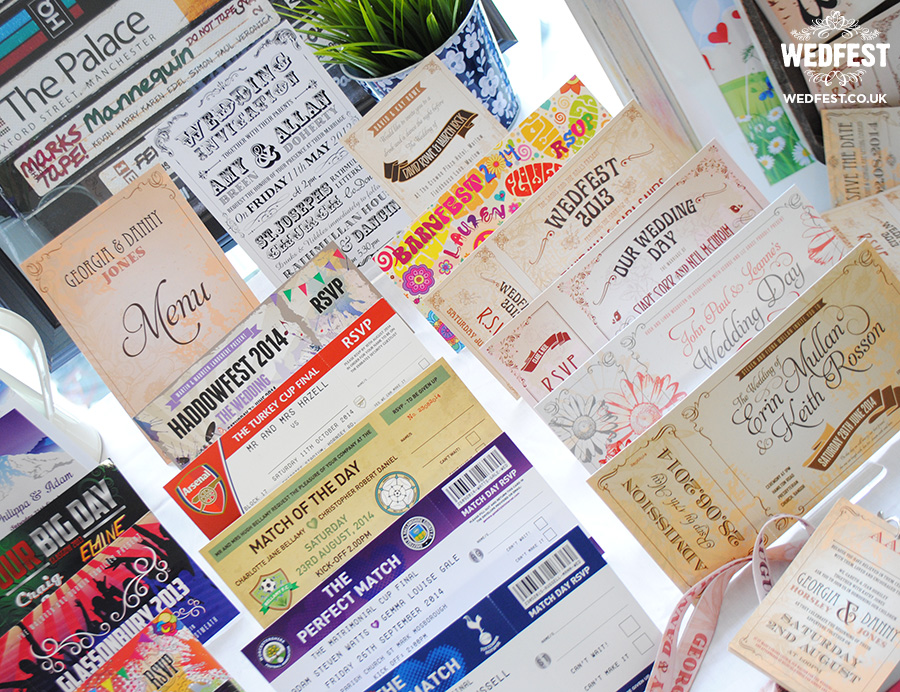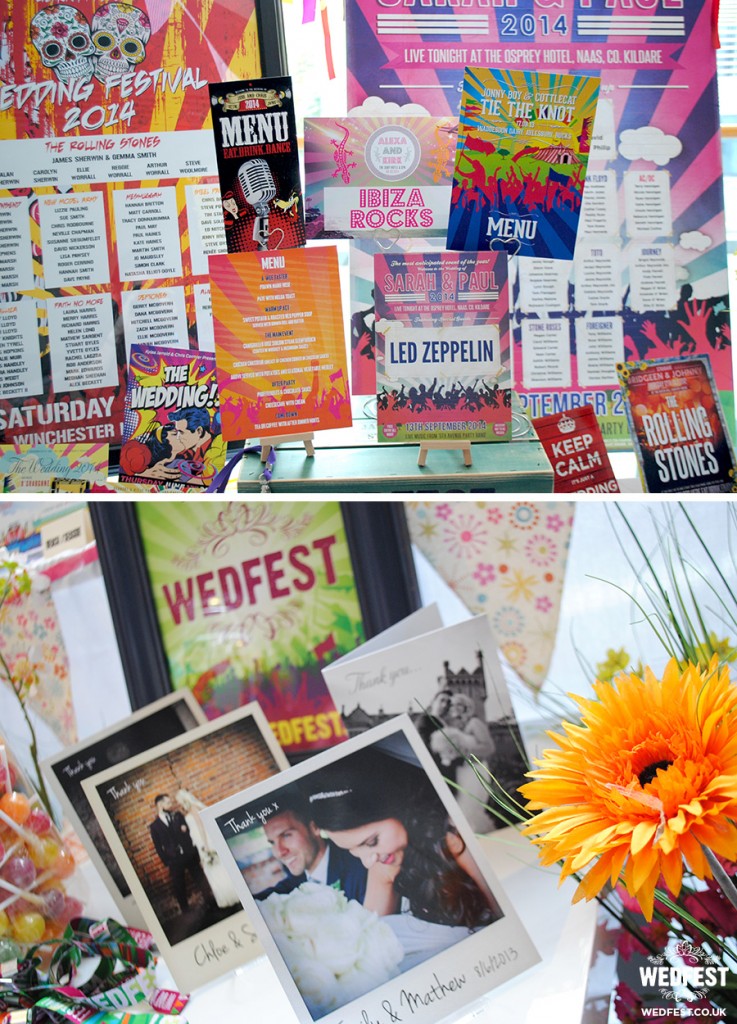 We had a lot of floor space so this was perfect for us to display lots of our wedding table plan designs. We showed of a wide range of these and got a great reaction from the Belfast public who were keen to find out more about the designs and what other types of designs are available.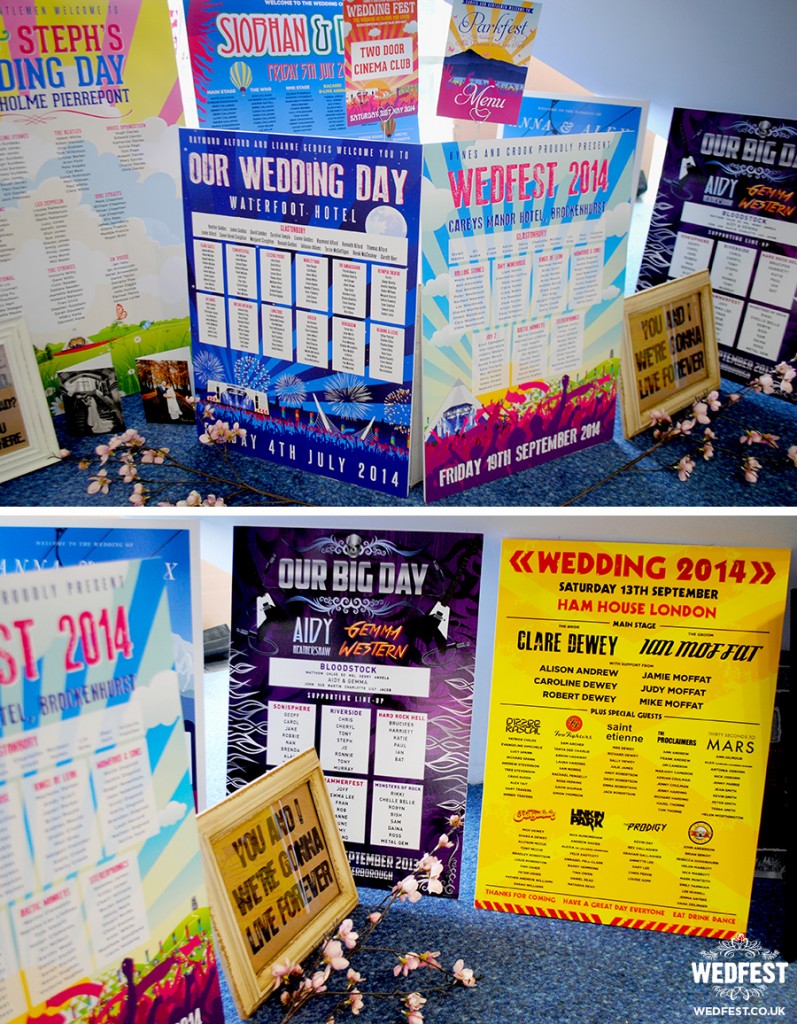 We also got to show off our vast range or wedding menus and wedding table cards as well as lots of our very popular festival style VIP lanyards which again got a fantastic reaction from the punters.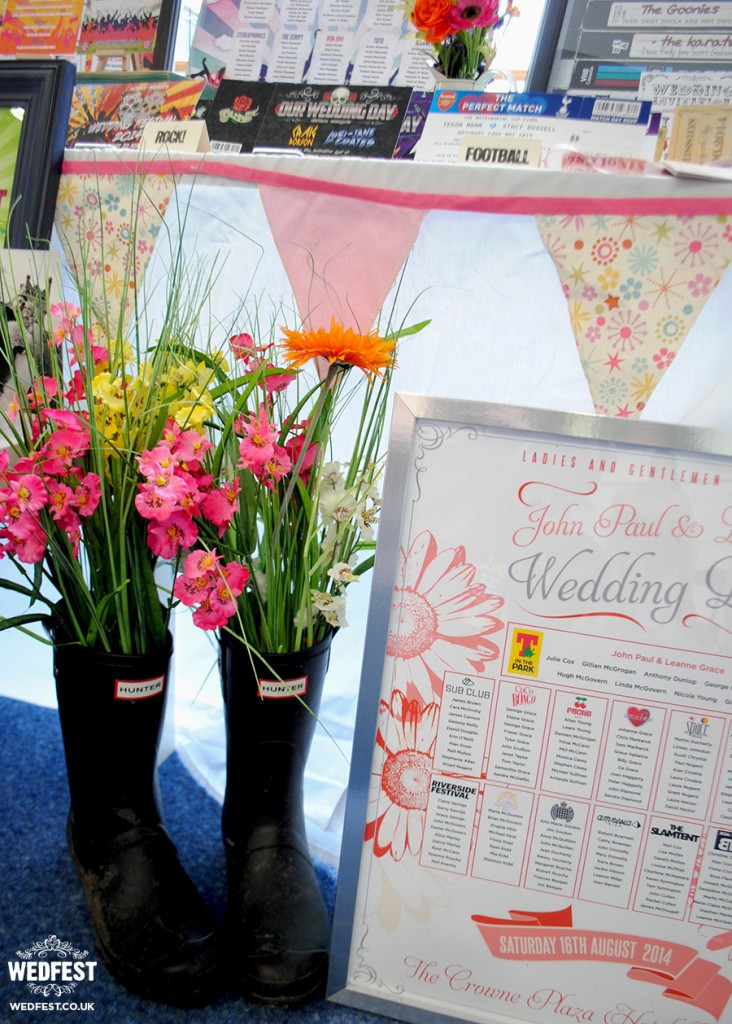 All in all the Quirky Weddings fair is a fantastic day and great for couples to find some new and exciting wedding suppliers. We also had a lot of friends exhibiting at the fair and it was great to catch up with them.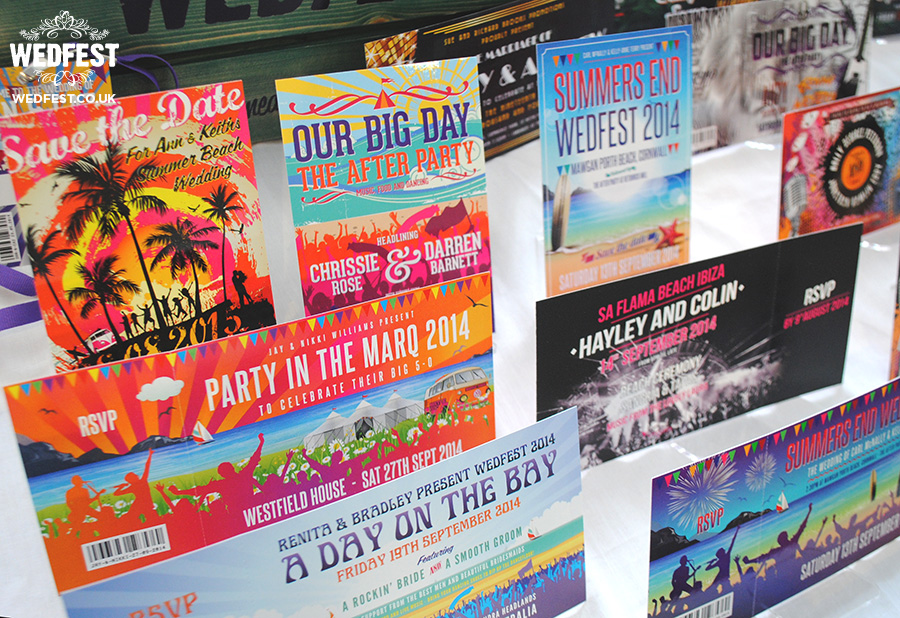 For more information on the next Quirky Weddings fair visit their website and also stayed tuned to WEDFEST and catch us there next time again.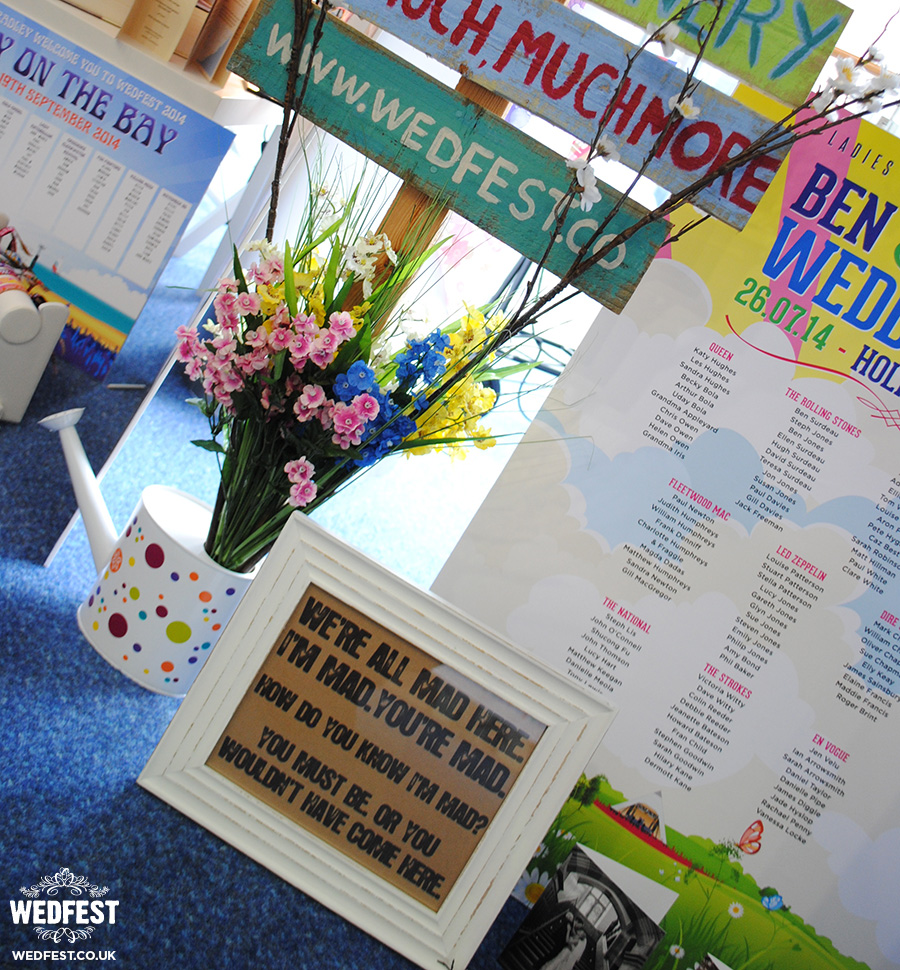 If you like the look of any of the wedding invitation designs or wedding stationery you see on these photos or if you were speaking to us at the wedding fair on Sunday and want to get in contact with us please click here to get in touch.
Comments
comments