Polaroid Photo Wedding Thank You Cards – A quick summary of some of the latest Polaroid Photo Wedding Thank You Cards we have created here at WEDFEST.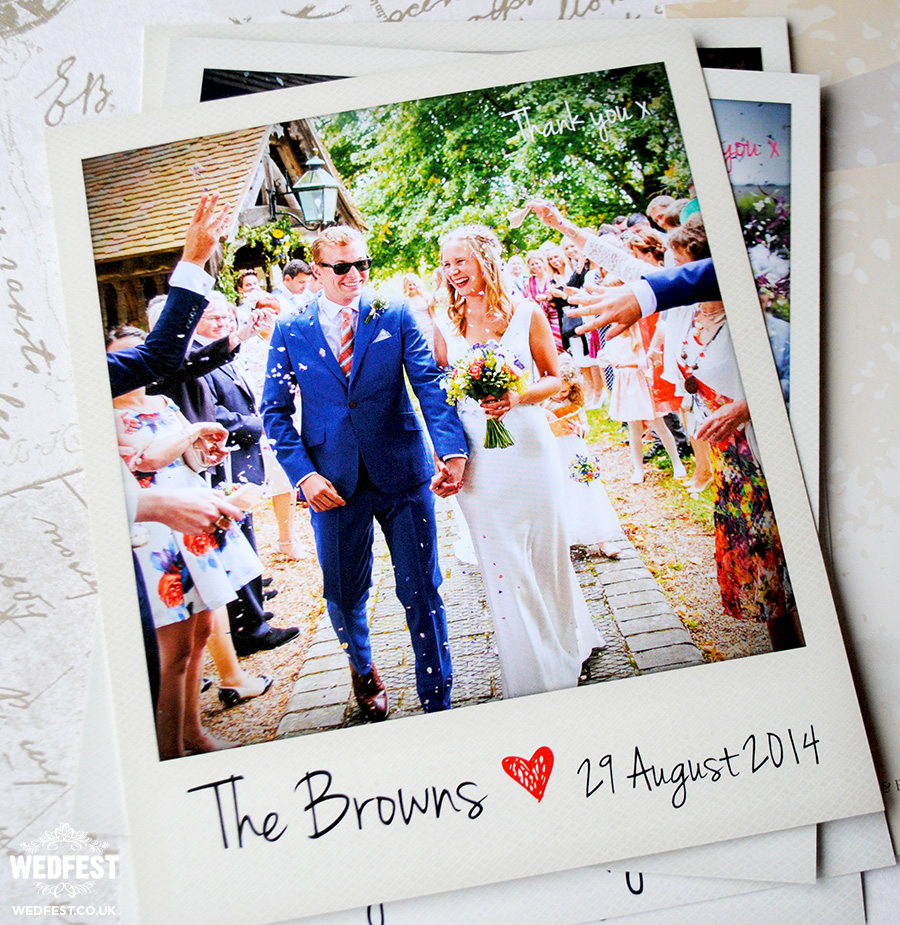 These Polaroid Photo style Wedding Thank You Cards are great for sending an alternative thank you card to your guests after your wedding. They beautifully display your favourite wedding photo and add a touch of retro chic to your thank you notes.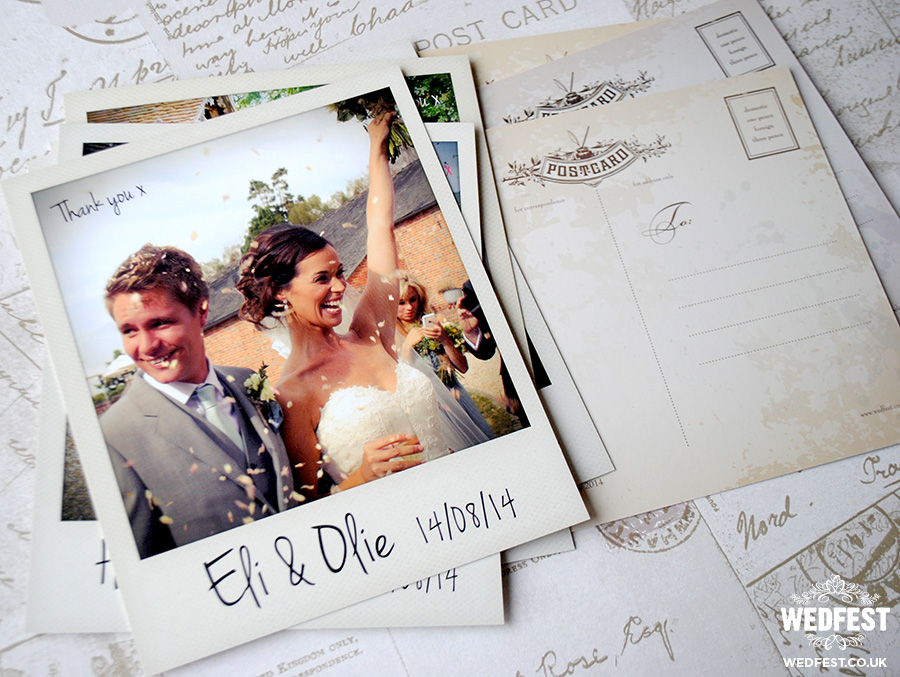 These thank you cards are totally customisable and the photos can be adjusted if for example you wanted a more vintage / faded  / retro feel to your wedding thank you card, just ask and we can do that. Lots of couples send us Instagram photos which we then turn into these beautiful wedding thank you cards.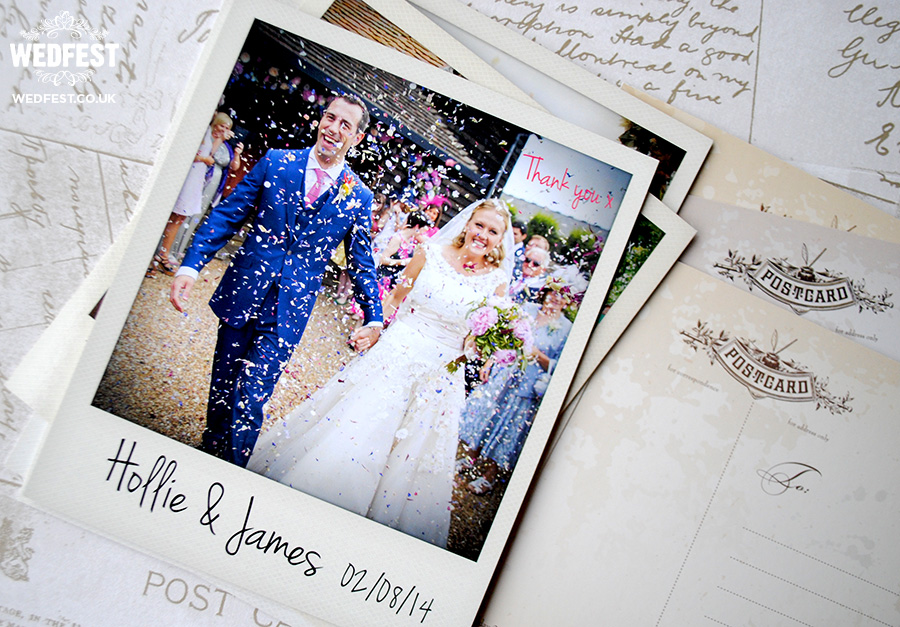 The cards can be made as postcards or can have the back completely blank for you to use the full space to write your message to your wedding guests. Alternatively the cards can have a pre printed generic message if you want to save time and don't fancy writing 150 messages then we can organise that no problem. The cards you see here are all postcard style but we now also can make these cards in a greeting card format if you prefer to have something a little more traditional but still like the polaroid style photo for the front of the cards.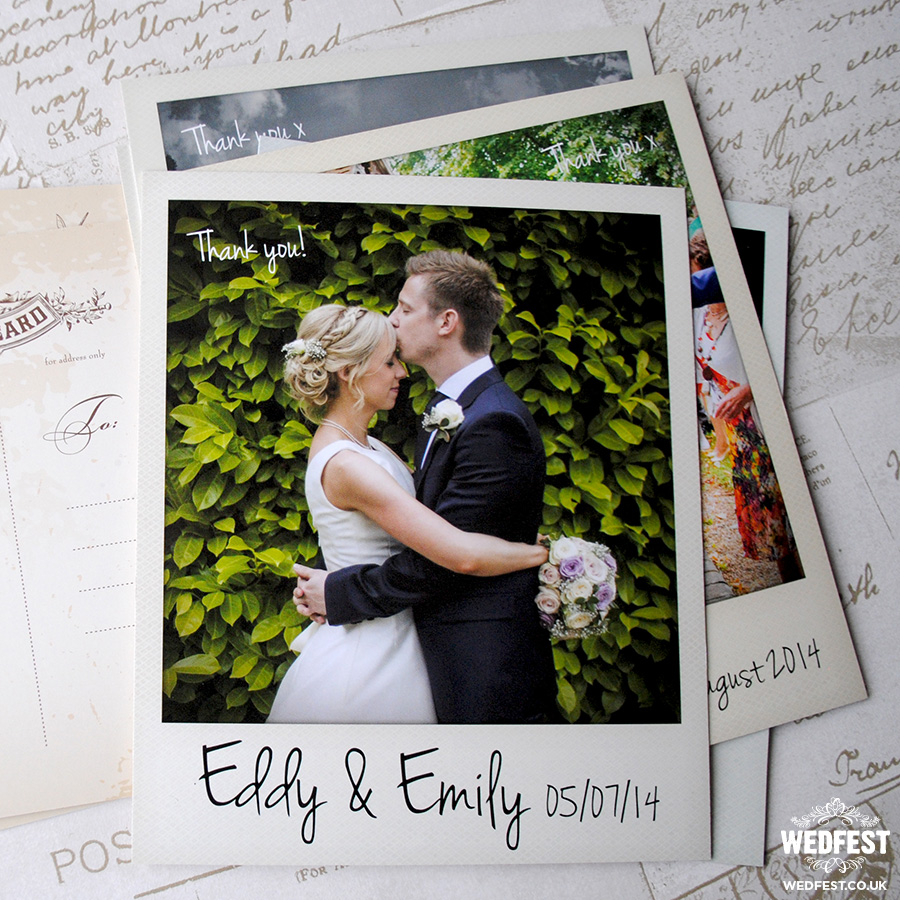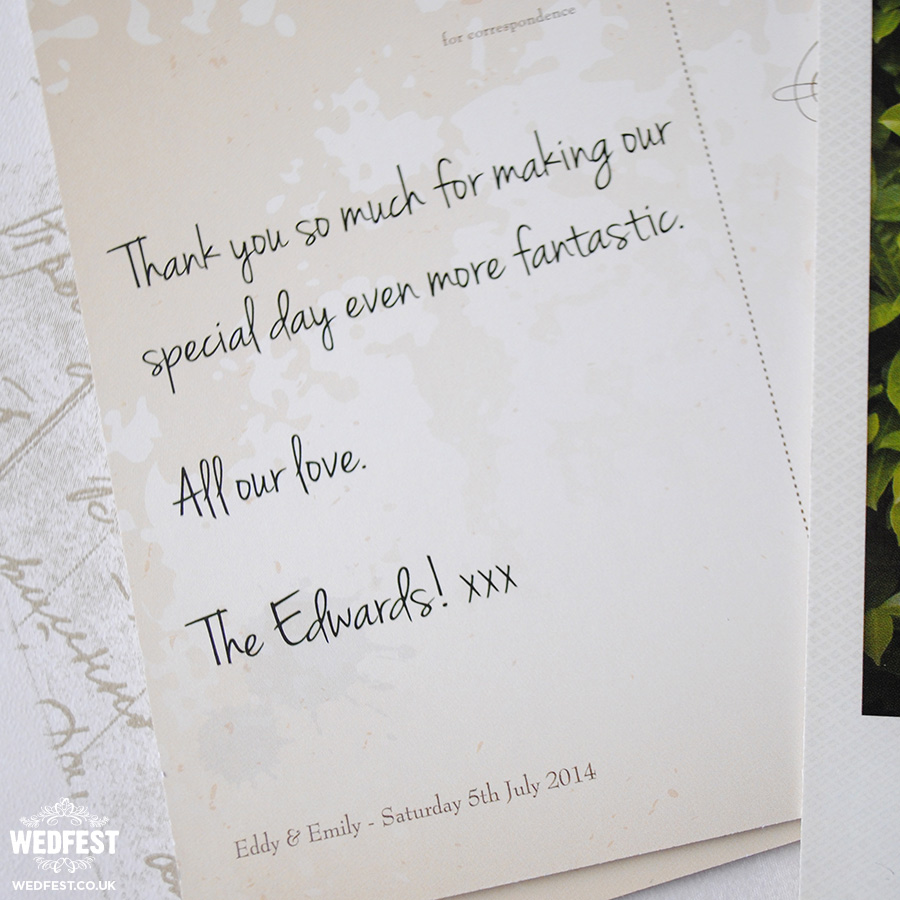 If you want to find out more about these Polaroid Photo Wedding Thank You Cards or any of the wedding thank you cards we can make please click here to get in touch.
Comments
comments