Pandemic Festival 2020 – Stay at Home Festival
We at WedFest want this Corona Virus shit to be over as soon as possible so that we can all return to our normal lives!! And the best way for that to happen is for everyone to stay at home and be safe!! So we are putting on a Festival and you are all invited!!!!!! PANDEMIC 2020 – THE STAY IN YOUR HOUSE FESTIVAL!!!
Feel free to Share Share Share!!! Invite Everyone!!!!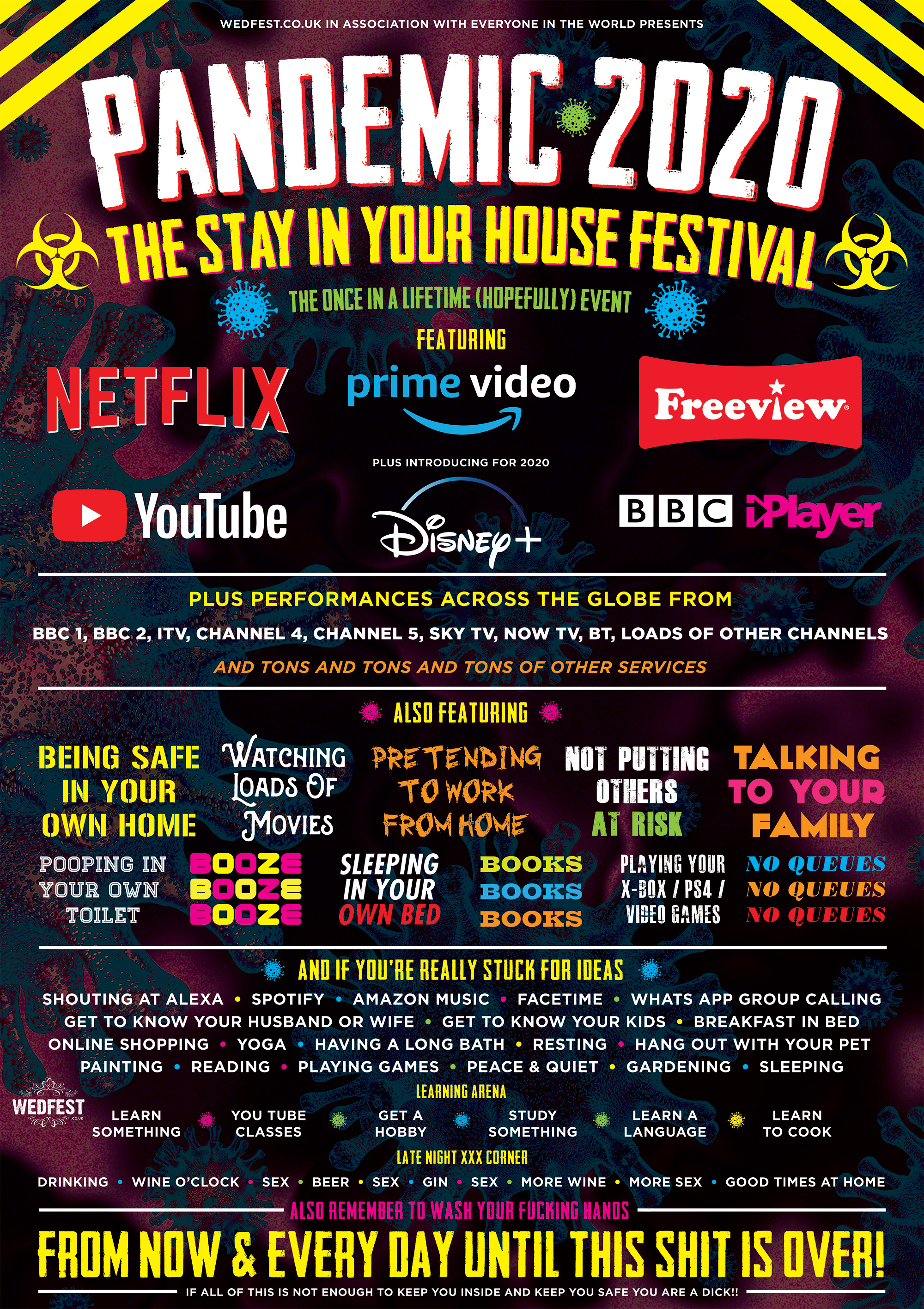 Comments
comments