Festival Themed Wedding Invites Australia – I have a lot of customers from Australia who love the the festival wedding concept and rightly so, if anywhere is guaranteed good weather most of the year is Australia, no need for wellies at their music festivals! I have been working on some new designs with some of my Australia customers who are regular festival and concert goers and frequently go to the likes of the Splendour in the Grass festival and the Splendour in the Grass festival etc. I will post these new designs over the coming weeks. This couple contacted me what seems like nearly a year ago now looking for wedding invites for their festival wedding which they are holding in Airlie Beach, Queensland, Australia. (I have been to Airlie beach and believe me I wish I was going to this wedding!) They wanted to use one of my classic WEDFEST designs as it really set the tone for their wedding day.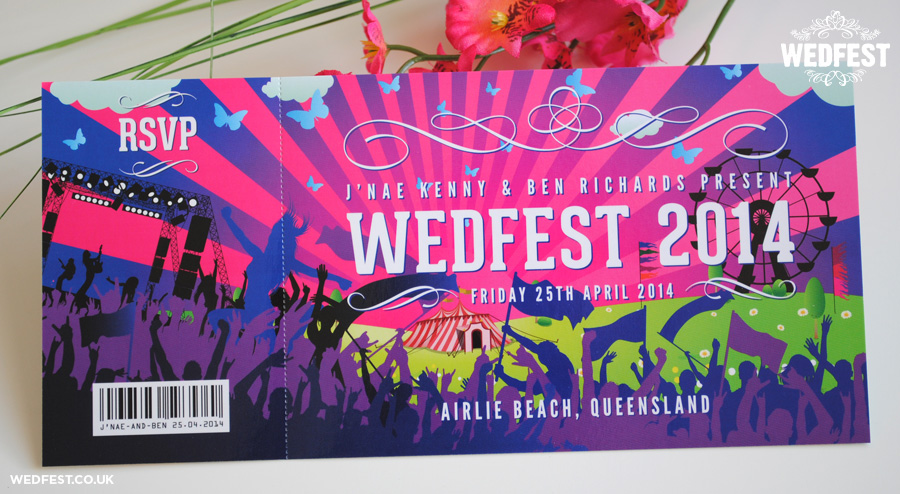 I remember being at a festival in Airlie Beach and I tell you now the sky was actually this colour of purple that night! Can't remember much more about it though right enough! Again the couple opted for the festival ticket wedding invites so that they could have the detachable RSVP cards for their guests to easily reply.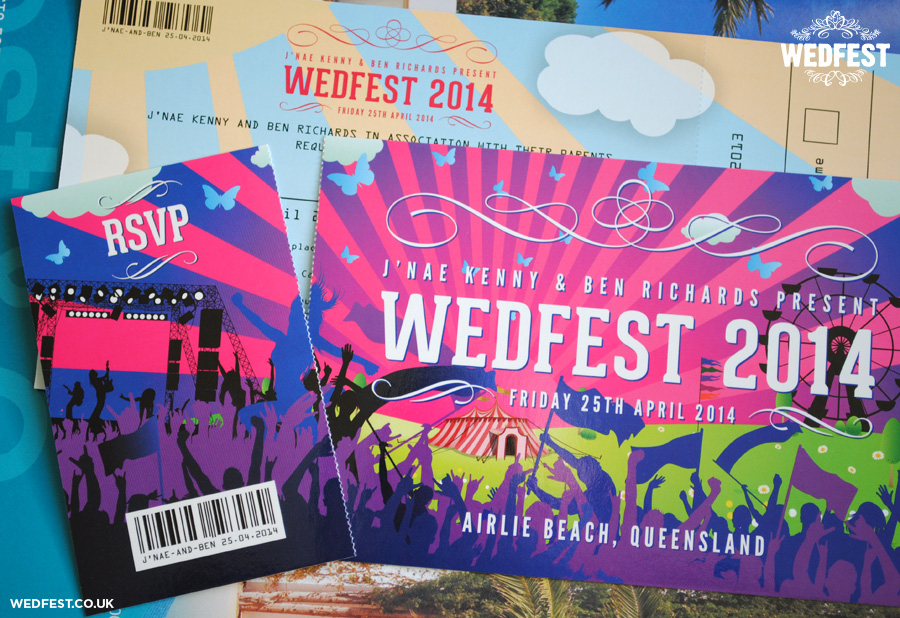 Keep an eye on the website over the coming weeks, like I said i have been working on some really cool designs for some of my Australian customers and I will get these online as soon as I can. In the meantime if you want to get in touch about any of the festival themed wedding invites on this website please click here to get in touch.
Comments
comments