Vintage Ticket Wedding Invites – I have been working on alot of vintage themed wedding invitation designs over this past year so it is time to start adding a few more to the website. The set on this blog is one of my favourite designs I have worked on for couple called Erin & Keith from Belfast, Northern Ireland. They contacted me earlier in the year after they seen some of my previous vintage chic wedding invitation designs and in particular the vintage ticket style wedding invites.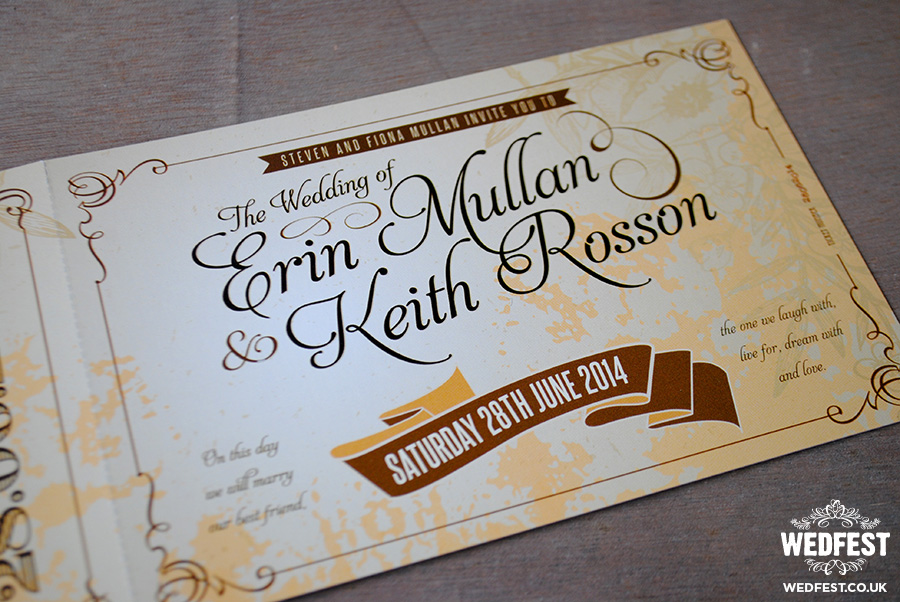 The couple liked alot of the previous designs I had worked on so they wanted to pull certain aspects of various designs together to create their own vintage ticket wedding invitation design. They wanted their names to be the main feature of the invite and have it in a large script font which really stood out from the background. For the colours of this vintage wedding invite design I used lots of browns, creams, peaches, reds and really dark browns, almost black for the couples names to make them really stand out.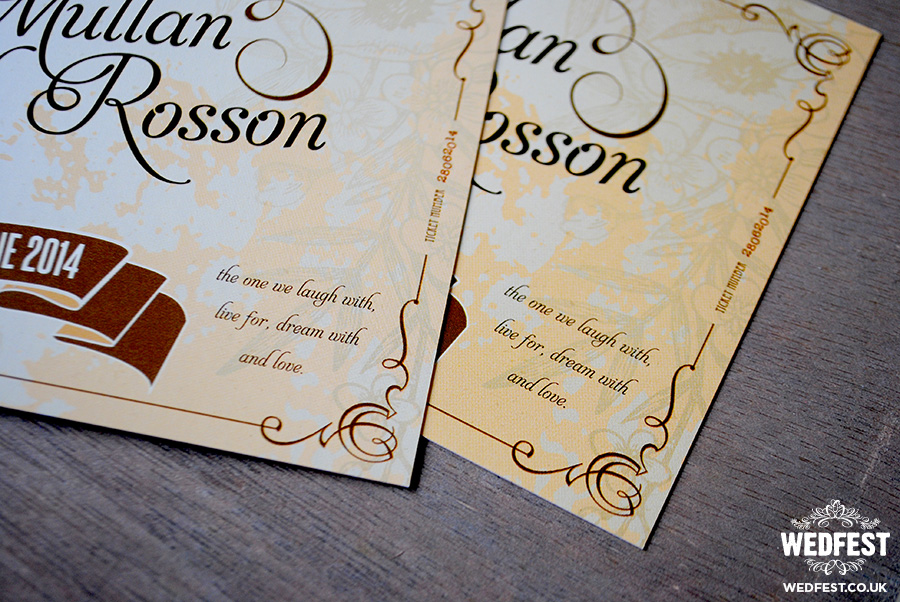 On the front of the invite there also was a short poem which read – 'On this day we will marry our best friend, the one we laugh with, live for, dream with and love'.
On the reverse side of the invitation design there was the fuller details of the wedding including a space to write the guests names and also the times and details of the venues for the wedding ceremony and reception.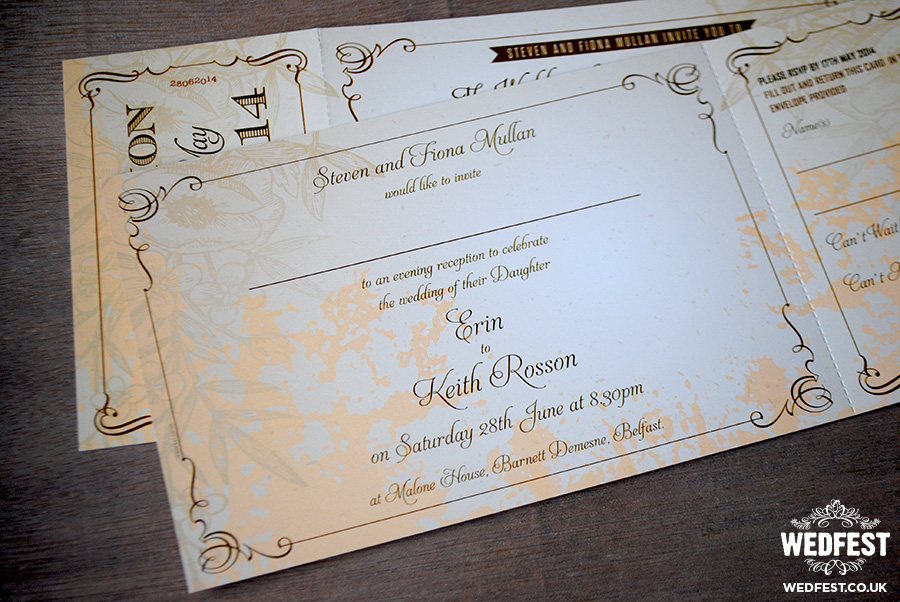 As they wanted a ticket style wedding invitation the invites have a perforated RSVP stub at one end which the wedding guests can easily tear off, fill in and send back to the couple.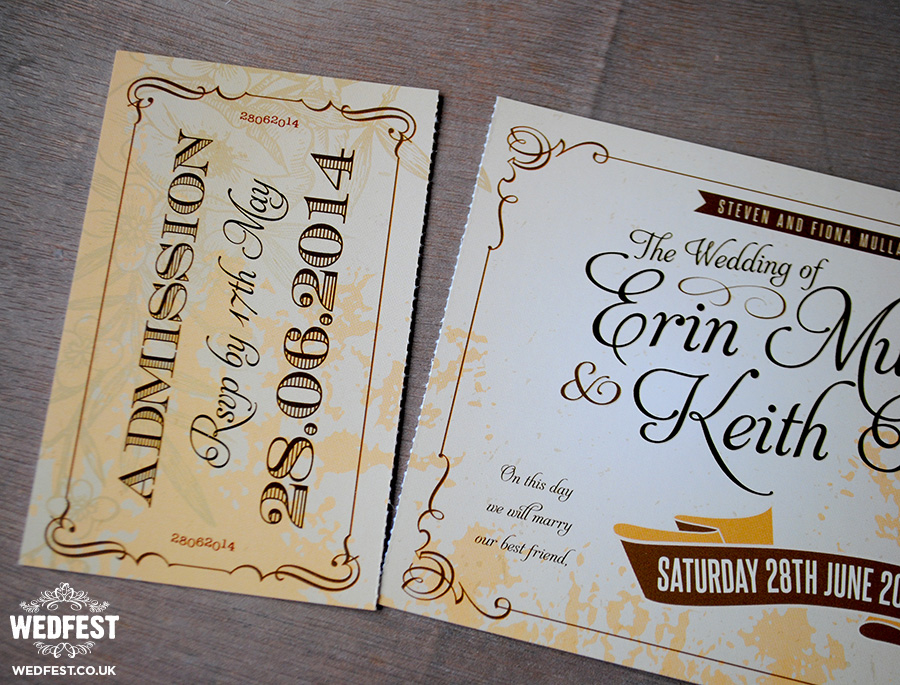 For the design of this we made the RSVP stub the Admission Ticket for the wedding and had the word admission and the wedding date on large letters, along with the date to RSVP by and some small detailing of a ticket number which was the actual date of the wedding.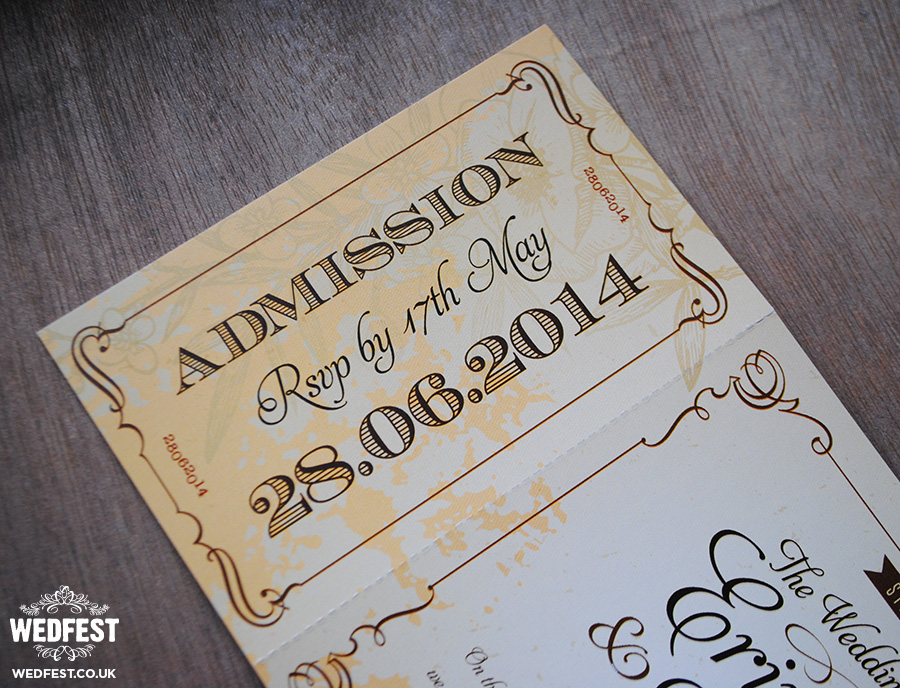 On the reverse side of the RSVP stub the guests had a space to fill in their names and accept or decline the wedding invitation.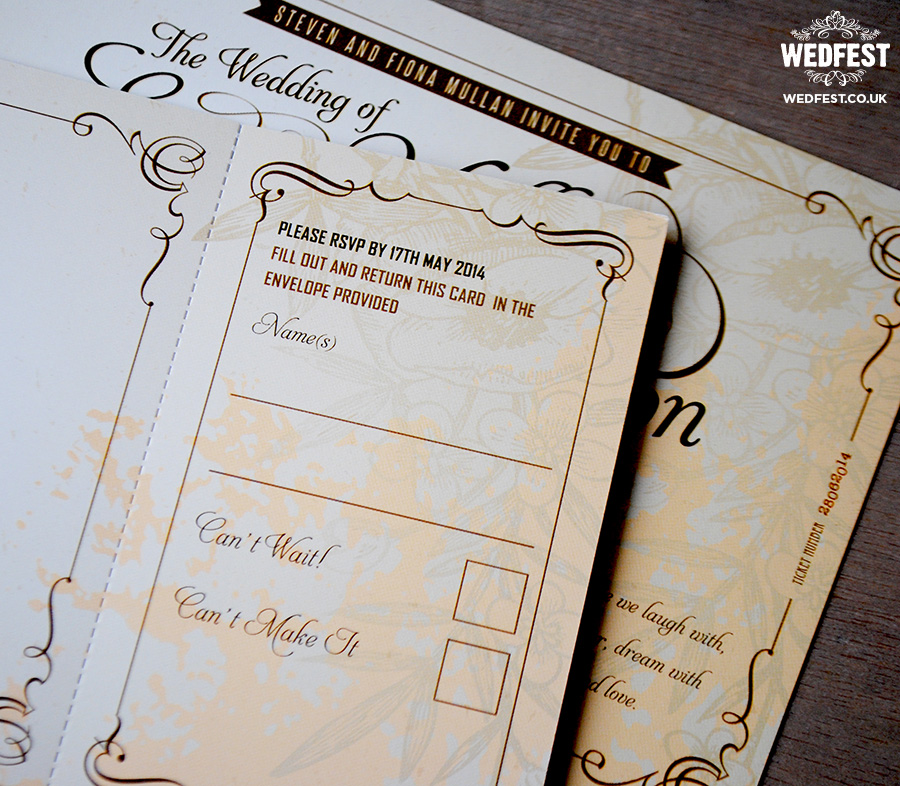 These vintage ticket wedding invitations turned out really beautiful and were printed on 400gsm silk matt card. They would work perfect for anyone planning a Vintage Wedding or for any couples who wanted to add some vintage chic styling to their wedding stationery. The ticket themed wedding invitations are both fun and practical and the detachable RSVP stub makes it very easy for guests to reply, they simply fill it in and tear it off and pop it in the pre-addressed envelopes which are also supplied if needed.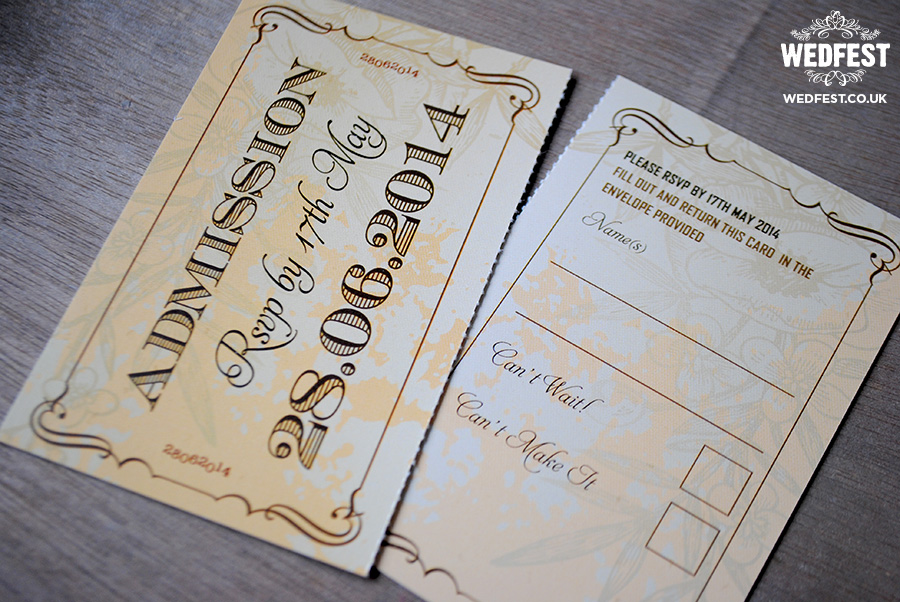 If you like the look of these vintage themed ticket wedding invitations and would like more information about them or any of the wedding stationery on this website please click here to get in touch.
Comments
comments