Happy New Year Everyone!!
Well 2020 has been and gone and was interesting and unforgettable to say the least!!
We are not quite sure how 2021 is going to look yet and probably wont for a while. For now the first half is a continuation of last year and as I write this the whole of the UK & Ireland has just went back into lockdown!!
It goes without saying that everyone needs to stay safe and do their best not to catch or spread the stinking fucking corona so we hope everyone stays safe and healthy for 2021.
Of course for many of the customers who will be visiting our website or reading this you are probably planning or trying to plan, or replanning your wedding with no actual notion if it will actually happen or not. We had some many couples plan and cancel their weddings last year and others who planned then rescheduled, then pushed it back further, then pushed it back again and many who just gave up and got married by themselves with no family or friends surrounding them. For many of you of course this is not how you want your wedding, you want all the important people in your life there, you want live music, you want to dance and you want to party and have the best day of your lives without restrictions and worries.
That is what makes 2021 really unknown for weddings and couples and wedding vendors. Who knows what the story will be in 2 months, 4 months or in the summer. All we can really do is wait and see and hope and pray that things get back to some level of normality.
We are still here and still helping couples plan their weddings, and parties and birthdays and events, so whatever way we can help or advise please get in touch.
As always we have loads of new products coming this year and we will try and update the website with blogs and samples more this year… this was our plan last year but hey… last year!!
So get in touch if you have a wedding hopefully coming up, or a party or big birthday on the horizon we have lots of products which we can show you to bring some magic to your big day or event!
For now….HAPPY NEW YEAR!! AND GOOD LUCK!!!
x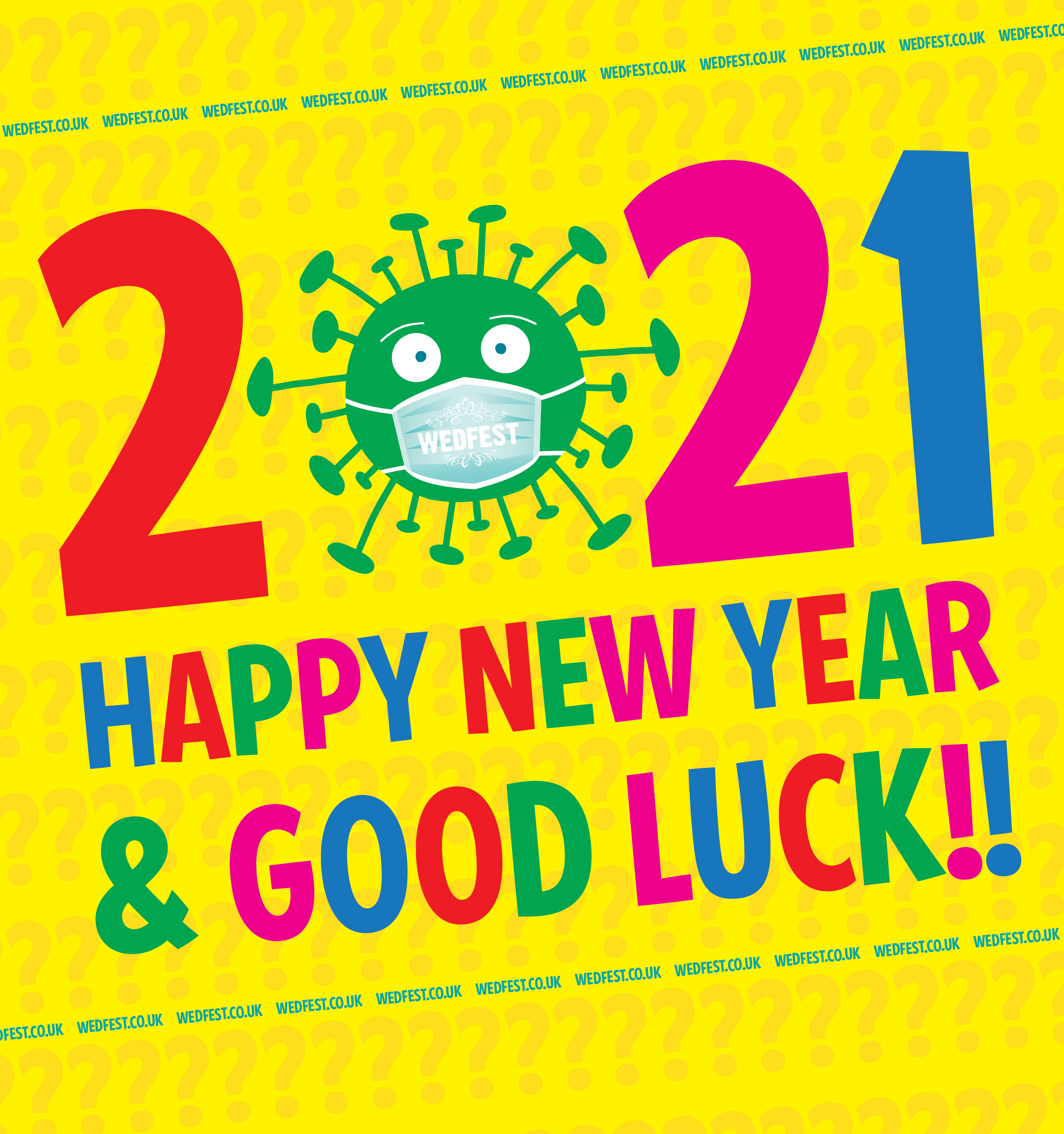 Comments
comments