Bohemian Summer Wedding – This set of wedding stationery was created for a couple having a boho wedding who got in touch with me earlier in the year looking for me to create their festival wedding stationery. They wanted their wedding stationery themed to match their Bohemian Summer Wedding.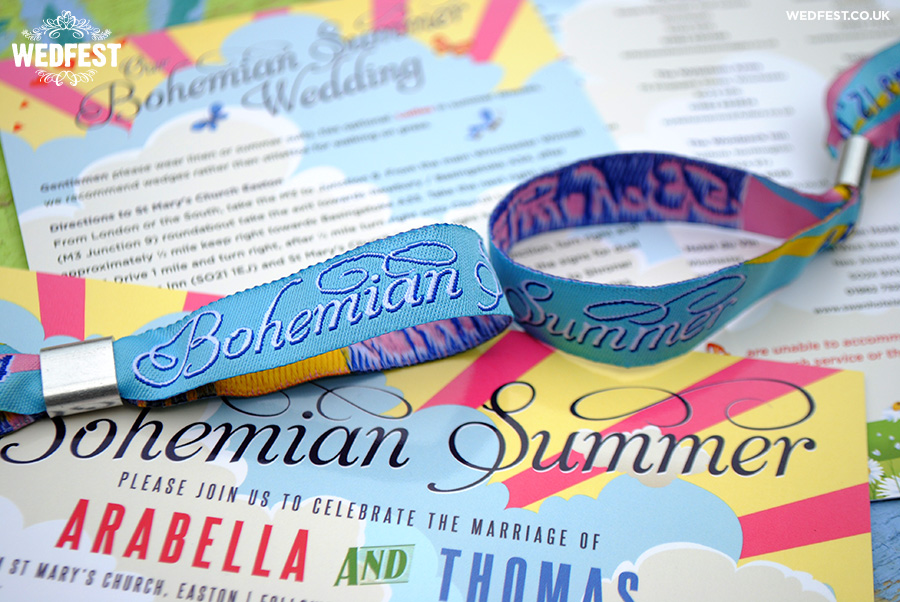 The first thing we worked on was the wedding invitations which were based on an earlier design I had worked on for a bride who wanted a whimsical wedding theme. The couple wanted a festival ticket themed wedding invitation and the new bride to be loved this design so it just needed some minor tweaking to match their own needs. The main body of the invitation design features the Bohemian Summer text at an angle in a script font and then the bride and grooms names with some other wedding details beneath this.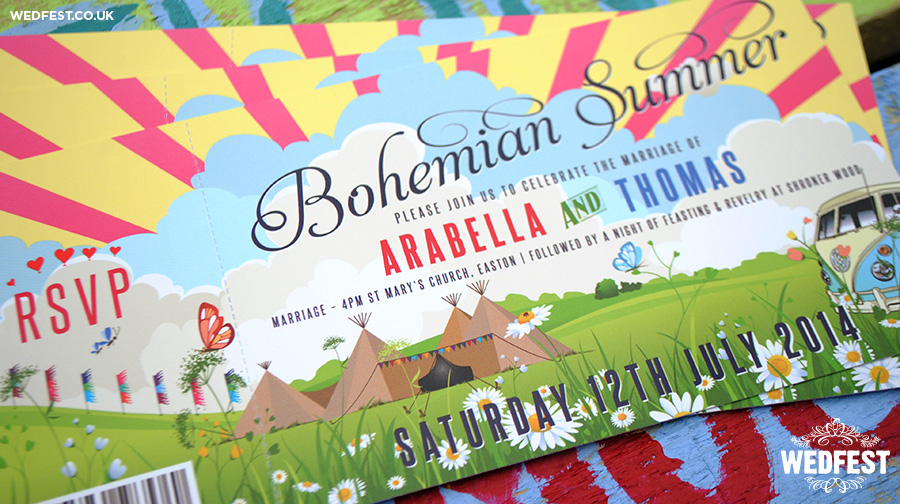 In the background there is fields and hills, with grass and flowers in the foreground and the centre of attention is a large Tipi Tent which is where the couples wedding reception was going to take place. More and more couples have been getting married in Tipi's, Teepee's, Tents, Marquees and similar types of pop up wedding venues so I have been including these in my designs more and more lately. The wedding invite also featured a perforated RSVP stub so the guests could easily tear off the rsvp and send it back to the couple in a pre addressed rsvp envelope.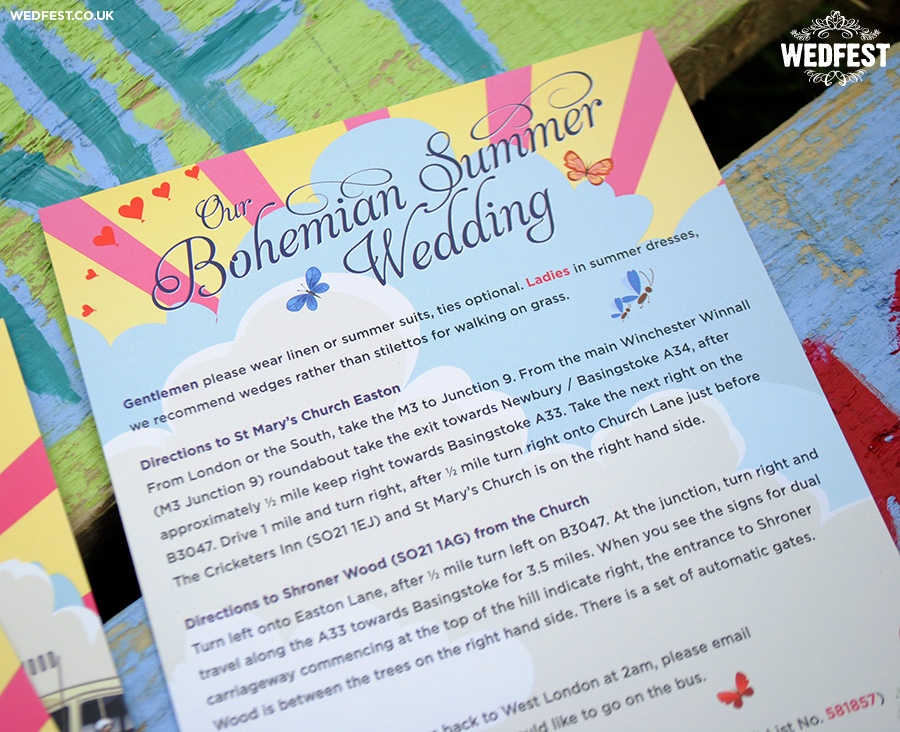 To go along side the wedding invitations the couple had alot of information to give their guests so I designed them matching wedding information cards. These kept the same design running and featured lots of information for the wedding guests such as directions to the venues, dress code information, hotel and accommodation information, gift list information and much more. These beautifully complimented the wedding invitations.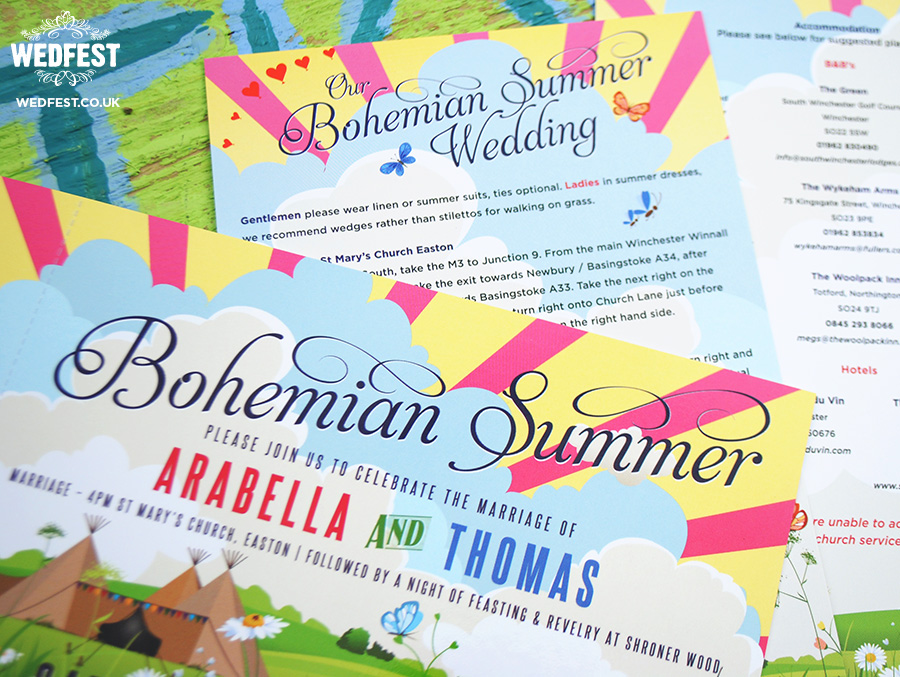 With the bohemian summer wedding invitations the couple also sent out festival wristbands for the guests to wear on the wedding day. The festival wedding wristbands featured the couples names and wedding date and the title for the wedding Bohemian Summer.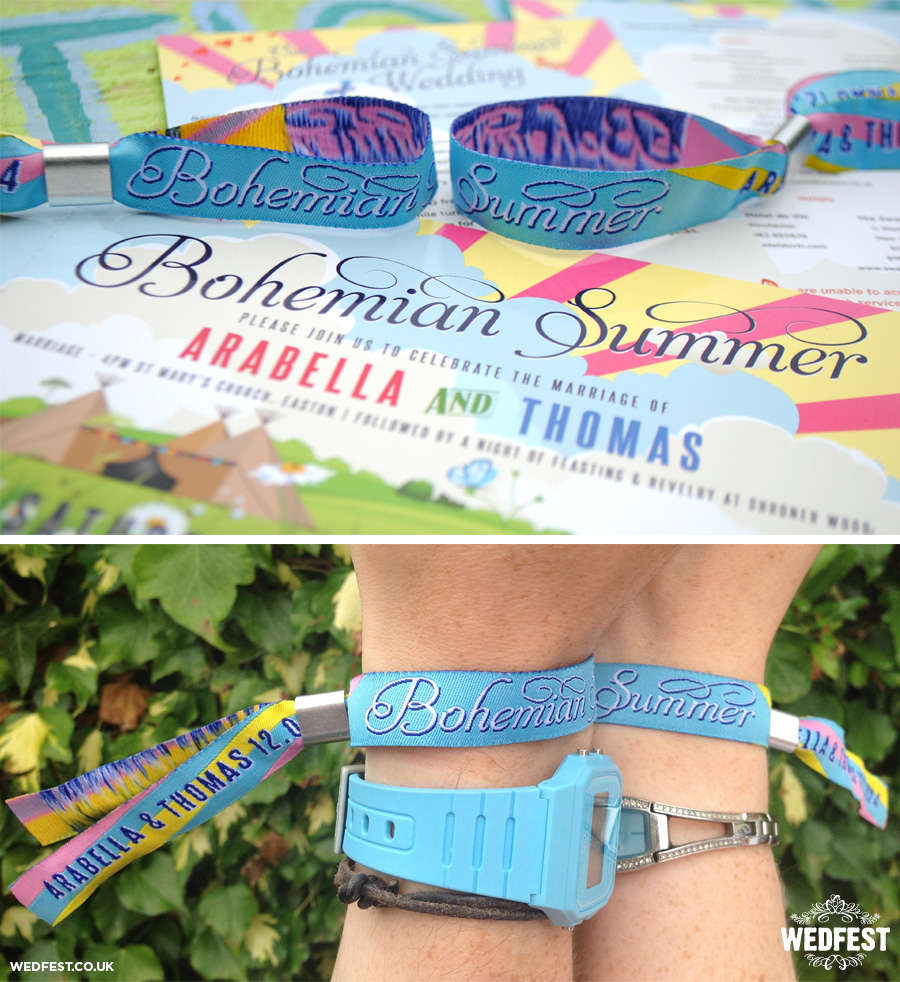 For the design of the wristbands the bride wanted something quite simple so we used a mainly blue background and took the pink and yellow starburst design from the invitation and used this with white and dark navy writing to create the wristband design, it was a simple design but they turned out really fantastic as you can see in the photos.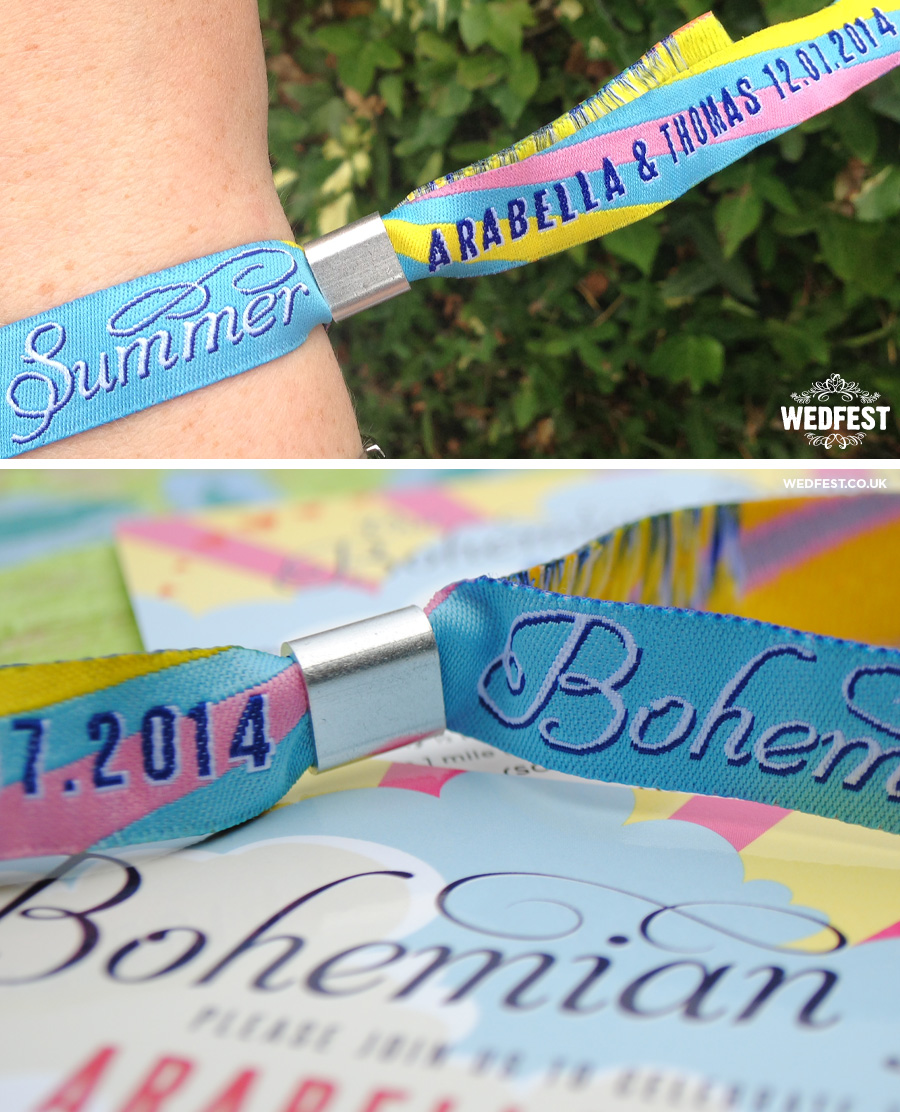 Later I designed and made the couple their order of service booklets again featuring the bohemian summer theme and carried it right through all of their wedding day stationery.
If you are having a bohemian wedding or boho wedding or any type of festival themed wedding and would like more information about any of the festival wedding stationery we provide here at WEDFEST please click here to get in touch and we can provide you with information on all our festival themed wedding stationery.
Comments
comments