Book Lovers Wedding Stationery – I have created alot of wedding stationery for book lovers over the years. From book themed wedding invitations to bookmark style save the dates and much more. For this project I was working with Georgina from Ruby Weddings who was the wedding planner and stylist for a couple called Charlotte and JP who are huge lovers of books and literature. This bookish couple wanted to theme their whole wedding day around their love of books. Georgina from Ruby Weddings got in touch with me to create their complete suite of wedding stationery including Save the Date cards, wedding invitations, evening invitations, wedding rsvp cards, wedding table cards and wedding menus, all in a book theme.
The couple had already had an awesome engagement photo shoot in a library with Shannon from SLR Wedding Photography who also took their wedding photos and is responsible for the absolutely beautiful photos you see on this post. When Ruby Weddings contacted me the first thing they wanted to organise was save the date cards. I showed them a few examples of save the date designs I had done previous and they loved the idea of a bookmark themed save the date card, as after all this is the perfect fit for a book themed wedding.
Once the save the dates had went out we went about creating classic book themed wedding invitations which we designed in the style of classic book covers and which they titled A COTSWOLD WEDDING. We also followed the book cover theme for the evening invitations which were titled AN EVENING AFFAIR.
Fast forward to June of this year and I created the couple table centre cards for each of their wedding tables. These of course also followed the book theme and each table card featured the names of a famous couple from literature and a quote from the book they featured in. As you can see in the photos the wedding tables were beautifully styled featuring beautiful flower arrangements, books, pages from books, ribbons, lanterns and much more. All of this wonderful style was down to Georgina at Ruby Weddings and the beautiful photos really capture the beauty of the table settings amazingly.
The wedding itself took place at Hyde Barn, Fosseway, Stow-on-the-Wold, Gloucestershire, and what an amazing venue it is. Obviously here at WEDFEST we are all about festival weddings and if you look at where the couple took their vows you would be forgiven for comparing it to the pyramid stage at Glastonbury – something to think about if you are planning a festival wedding in the Gloucestershire area. Although this was a book themed wedding it does have similar styling to many of the festival weddings and boho weddings I have being seeing lately. Again the styling at the wedding ceremony was second to none with all the chairs featuring beautiful ribbons, flowers and so much more. For more information on all of this style contact Georgina at Ruby Weddings, the link is at the bottom of this post.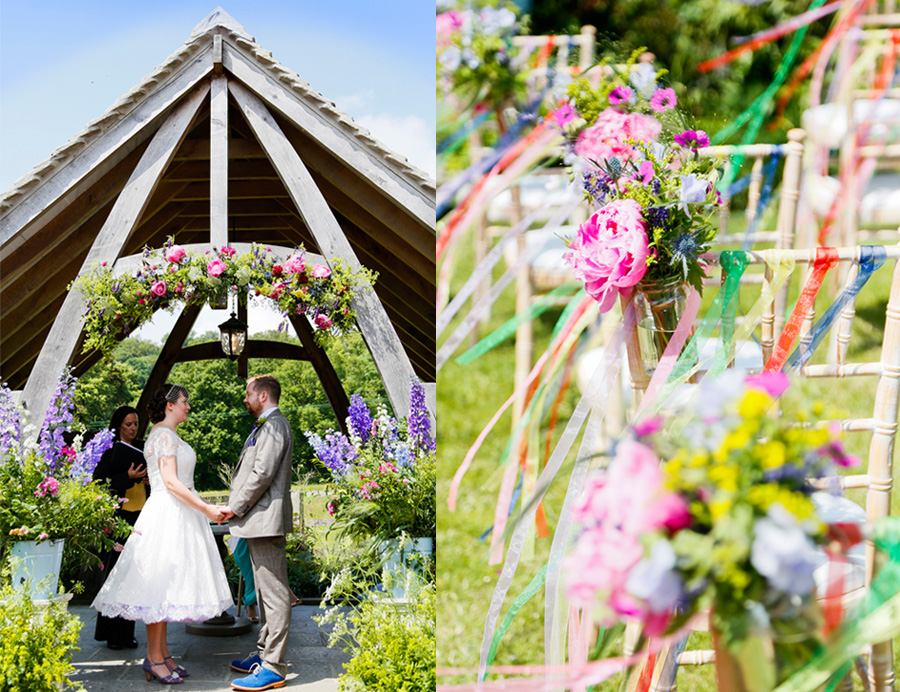 The final thing I created for the couple was these beautiful vintage wedding menus which you can see in the wedding photos. These perfectly complimented the wedding table decoration vintage book theme running throughout.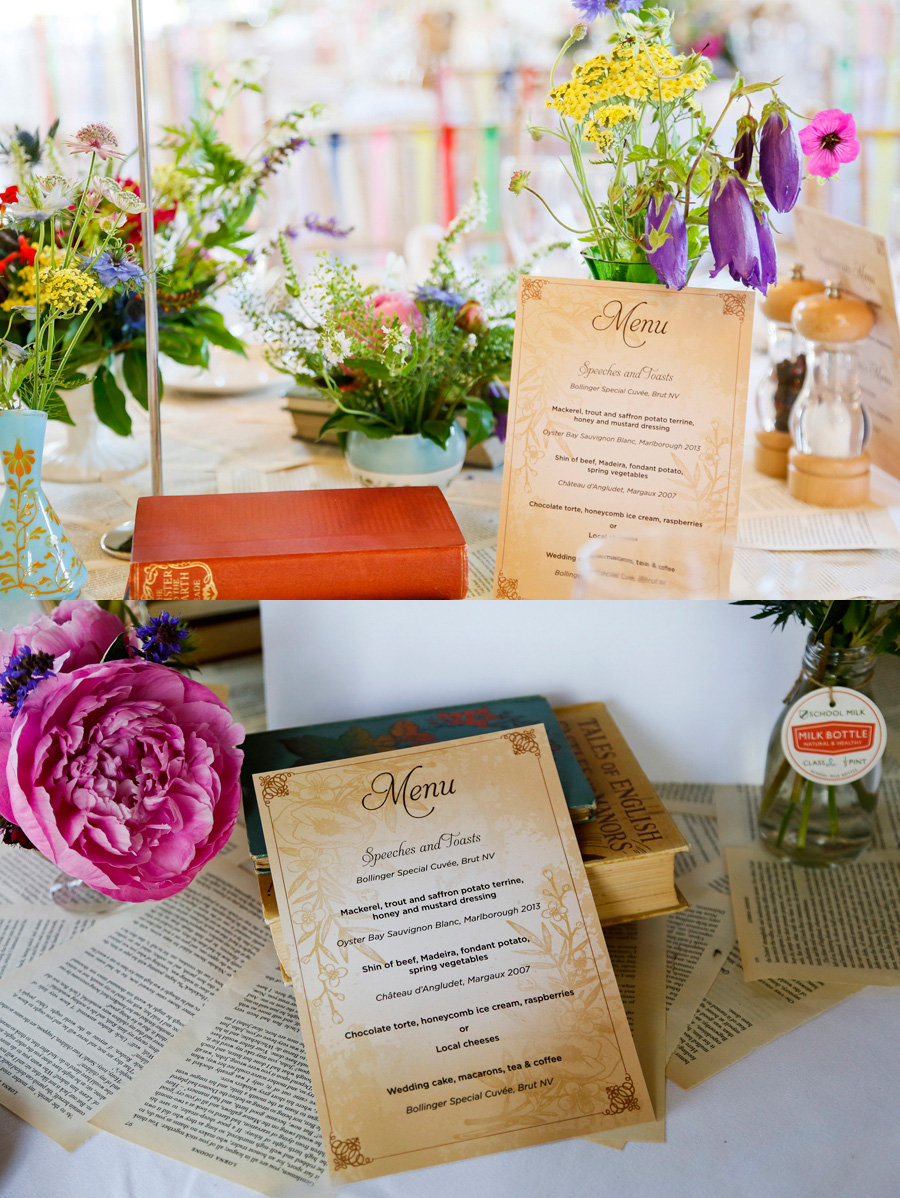 The styling and decoration of this wedding is all done to Georgina at Ruby Weddings so if you like what you see (and I imagine you do) get in touch with her at www.ruby-weddings.co.uk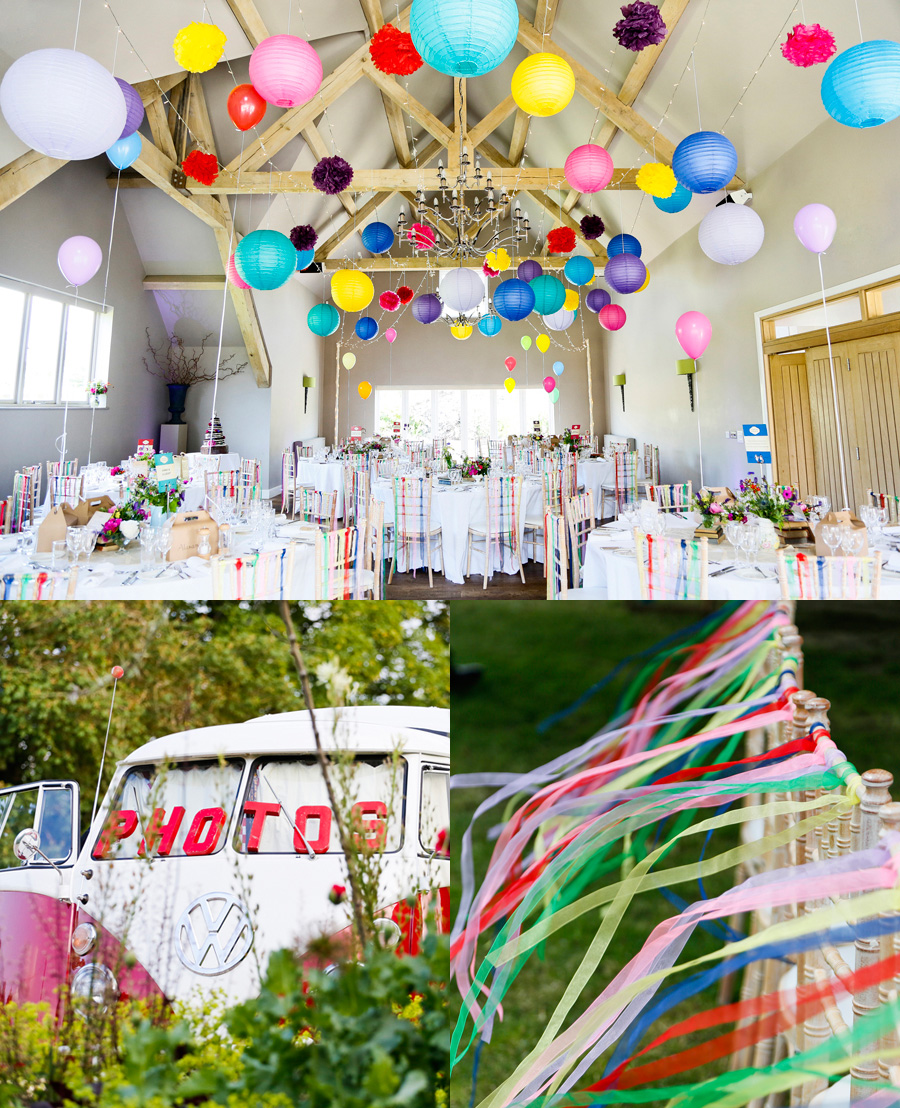 The photos on this post were all taken by the fantastically talented Shannon at SLR Wedding Photography and you can get in touch with her at www.slr-weddingphotography.co.uk
Thanks to both Georgina and Shannon for letting me feature the photos on the site and making my work look so awesome. If you are having a book themed wedding or are a book loving couple and like any of the book themed wedding stationery that you see on this post please click here to get in touch.
Comments
comments